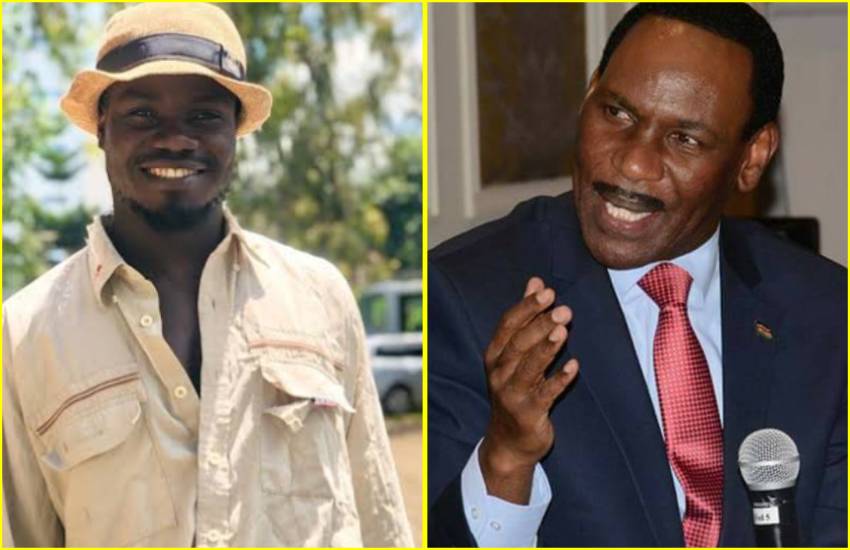 Kenya Film Classification Board (KFCB) CEO Ezekiel Mutua Tuesday hit out at David Oyando, better known as Mulamwah, after the comedian blasted him for reneging on an earlier pledge to appoint him as one of its clean content ambassadors.
Read Also: Mulamwah comes clean on relationship with Shakilla 
In a tweet, Mutua took a swipe at Mulamwah saying KFCB does not support what he termed as 'filth and bad manners'. Mutua emphasized that his promise to support the comedian was a personal decision and not that of the board.
"Hello sir, @EzekielMutua, it's almost a year since your promise, did you mean it or you were just tweeting for the moment, or am I "inaccessible"? If the GVT cannot help us as youth, then please don't instil false hope in us, it's better you leave us to suffer in peace," tweeted Mulamwah.
"Bro, my little token of support was personal, not Govt. Sorry if it gave you a false sense of entitlement. We did a background check on you and you didn't fit the "Clean Content Ambassadors" bill. We do not support filth & bad manners. Content does not have to be dirty to sell!" Mutua fired back.
A position rejected by Mulamwah who accused the CEO of being an opportunist. He responded: "You are a great opportunist, we await you on your next victim. No background check was done, I don't do dirty content, the token, I think, was for me to do for you a personalised video thanking you then I post on my socials when I included others who helped you rejected it."
Read Also: Top comedians rally behind Mulamwah after shock announcement
In April 2020, Mutua had promised to help Mulamwah get back to his groove after announcing that he was quitting comedy over cyberbullying. "I hear that twitterates are driving @mulamwah out of comedy & into depression. Bro pick yourself up and give me a call. I will buy you a new shirt, mentor you and make you an ambassador of clean content. The best way of dealing with cyberbullies is to refuse to give up!" stated the KFCB CEO at the time.