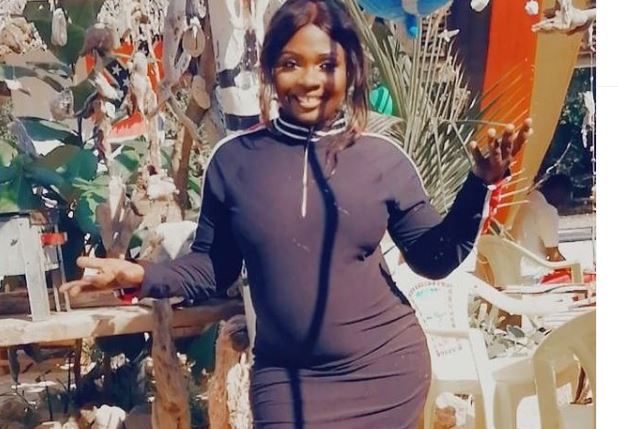 Taarab pop artiste Mwanaisha Abdalla alias Nyota Ndogo has refuted claims that she is pregnant with her Danish hubby Henning Nielsen following a photo she posted on her social media pages on Tuesday, February 9. Seemingly at the beach, the Coast-based artiste posed in a short, black body con dress, showing off a bulged stomach, making her fans believe she was expectant.
Soon after posting the photo, her fans flooded the comments section with congratulatory messages while others questioned if she was indeed pregnant.
"If it's what I am thinking, may God be with you always," said one of the fans.
"MashAllah. Kitoto cha kizungu chaja (Praise to the Most High, a foreigner is coming home),' posed another.
ALSO READ: Nyota Ndogo claps back at troll, defends Dutch husband
However, speaking to the Standard Entertainment & Lifestyle, the songbird clarified that she is not pregnant. According to Nyota Ndogo, her stomach bulges at times, especially after waking up, something that is common among most women.
"I can't say I'm pregnant when I'm not, I can't say I'm not if I am," said Nyota Ndogo, adding that she does not put much thought into what people say when posting on social media.
Nyota Ndogo has two children, a son Mbarak, 16, and a daughter Barka, 9, whom she got from her previous relationship.
ALSO READ: Nyota Ndogo speaks out on discrimination against her husband
The Nibebe hit-maker recently revealed she struggled to have children with Nielsen after curious fans accused her of not wanting to get pregnant. Speaking in an interview, the mother of two said she had visited several doctors to no avail.
"Jamani bado sijajaliwa kupata mtoto na huyu mume. Mimi mwenyewe niko na shida na kizazi, waswahili wanasema 'kizazi cha mbali'. Lakini ningekuwa tu mtu unafanya tu mchezo kidogo unapata uja uzito, mimi ningekuwa na watoto saba. Ndio kwa maana unapata Mbarak ana miaka kumi na sita na anayemfuata anamiaka tisa," she said.
Nyota Ndogo said she doesn't know why she's yet to get pregnant with Nielsen since doctors say they are both okay. However, they were advised to be patient as she had conceived before.
 "Sijawai jua shida kwa sababu nikienda naambiwa niko sawa, mume wangu yuko sawa lakini tunaambia kama hawa uliwapata na ukwapata kwa mbali mbali basi huyo mwingine nae subiri, "she added.