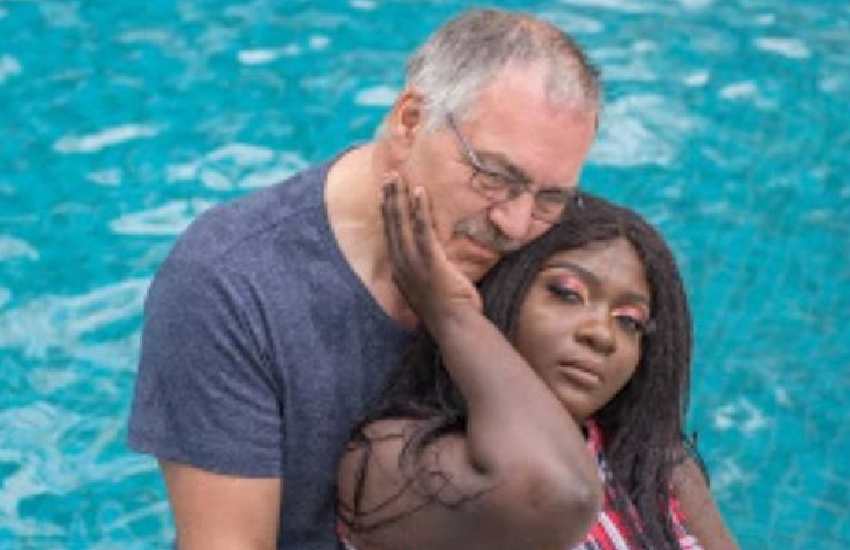 Coast-based Kenyan singer Mwanaisha Abdalla, better known as Nyota Ndogo, has come out to defend her Dutch husband, Henning Nielsen, against trolls.
This is after one social media user tore into Nielsen's age and wished him ill. "I see the old man is ready for death row," read the post. Responding to the vile comment, Nyota Ndogo warned, "You might even die before the old man, do not play with God."
Read Also: Resilience - Nyota Ndogo shines on, despite negative vibes
Forced to defend her husband and marriage on numerous occasions, the Watu na viatu crooner recently refuted claims she broke Nielsen's home to have his hand in marriage. "I didn't steal anyone's husband. He was divorced. His ex and I talk and their children are even planning to visit me soon in Kenya," she said.
The singer went on to reveal that she has with time mastered the art of giving a deaf ear to naysayers who hurl hurtful things about her online. "Some of the comments we artistes receive are very hurtful. At that point, you just want to meet that person and explain things out, but you can't. Social media has helped us reach our fans but what some fans write back is just off. You just grow a thick skin with time."
According to the Mpenzi songbird, the dutchman is not a 'sponsor', but the love of her life. "He takes care of Mwanaisha and not Nyota Ndogo. My music takes care of Nyota and that is why I chose to stay in Kenya to work and not move to Denmark. He is an honest man and I am glad we met. If he was a sponsor, I wouldn't work, right?" she said in a previous interview. "The important thing is understanding each other's weaknesses. We are still trying to adjust to each other's culture. The challenging part is also being married to a mzungu. Many always expect me to help whenever they ask for help and if I don't, they speak ill of me."
Starting a family
The veteran singer recently revealed why she is yet to have a child with Nielsen after curious netizens accused her of not wanting to get pregnant. "Jamani bado sijajaliwa kupata mtoto na huyu mume. Mimi mwenyewe niko na shida na kizazi, waswahili wanasema 'kizazi cha mbali'. Lakini ningekuwa tu mtu unafanya tu mchezo kidogo unapata uja uzito, mimi ningekuwa na watoto saba. Ndio kwa maana unapata Mbarak ana miaka kumi na sita na anayemfuata anamiaka tisa," she said.
Read Also: Exclusive - Songstress Nyota Ndogo opens up about her life, dreams and marriage
Nyota Ndogo explained that her husband, badly wants a child and having conceived before, they have been advised by doctors to be patient. "Sijawai jua shida kwa sababu nikienda naambiwa niko sawa, mume wangu yuko sawa lakini tunaambia kama hawa uliwapata na ukwapata kwa mbali mbali basi huyo mwingine nae subiri."