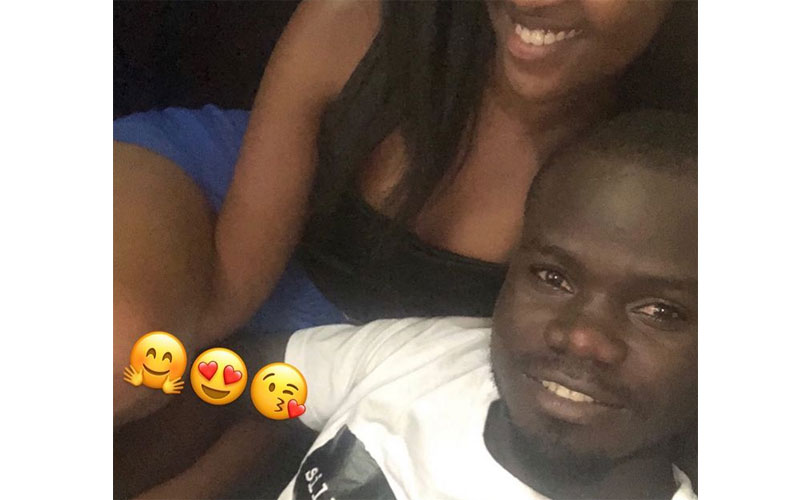 Comedian David Oyando alias Mulamwah has left a section of his social media followers questioning whether he's found a new girlfriend after his publicized split from ex-girlfriend, actress Caroline Muthoni alias Carrol Sonie. This is after the funnyman posted a picture of himself in the company of an unidentified woman whose face had been cropped off with the caption; "Konki is fine, relax y'all," accompanied with kiss emojis.
A few months ago, Mulamwah was thought to have moved on with teen socialite Shakilla after pictures of them together surfaced online. The comedian was quick to refute claims of being in a relationship with the former Wife Material contestant, stating that they were just partying together.
"About yesterday's events, no one is dating anyone here and there's nothing in between any of us whatsoever; it was just partying with those that are vibing with the same energy as you are. Anyways, I am loving the new me, lessons are to be learned," he said.
Speaking on the nature of his current relationship with Sonie during a Q and A session on Instagram, Mulawah revealed that used to talk a lot after their breakup but after a while, their priorities changed and consequently drifted apart.
"Do you still talk to Sonie?" posed a fan. Mulamwah responded saying, "We used to talk a lot, but priorities changed."
Reunion rumors
About three weeks ago, a section of netizens were almost convinced that Mulamwah and Sonie had patched things up and rekindled their love. This is after the former Churchill Show comedian publicly wish his ex-girlfriend a happy birthday.
"All factors kept constant, help me wish her a happy birthday as she turns 23, you deserve the best day ever regardless, happy birthday ka ma'am, blessings," wrote Mulamwah.
The couple called it quits sometime last year after two years of dating, with the social media sensation penning a heartfelt farewell letter to Sonie.
"Can't say any more but wish you all the best the world can offer in your business, family and career. I respect everything about you and decisions, what makes you happy makes me happy too, for the gander is for the goose. For this, some will be happy (Kamati), some sad but what matters is how you feel and progress on, even as we part ways I will always love you and keep you at heart until the day I will undergo rigor mortis," read part of his post.