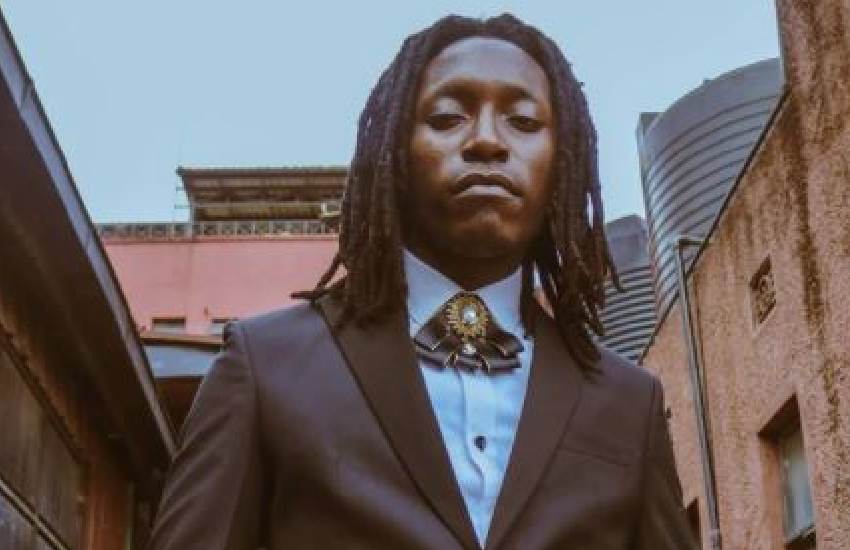 Fast-rising Sol Generation songbird Benson Mutua Muia, popularly known as Bensoul, is calling for the legalization of marijuana.
Making his stand known during an interview, the creative explained that the cannabis industry is booming in countries where its use is legal, especially in the west, and can boost Kenya's economy if decriminalized.
Read Also: Mum raised us in poverty, dad had the capability to help but didn't - Bensoul
"Mimi inanisaidia nafocus, nikiamua ni hii kitu na focus nayo, destruction zote nimepiga kando. I have never been dysfunctional and I work very well…it's a conversation government yetu inafaa kutake up na walegalize. Angalia mahali kama Canada walilipa deni yao the second day. It's a big industry and that's why some states in the USA are already legalizing it," said Bensoul.
Bensoul's sentiments come barely five months after Narok Senator Ledama Olekina impressed Kenyans on Twitter with a video of him in a marijuana plantation. Calling for its legalization in Kenya, the senator said he was in Lithuania, a Baltic state in northern Europe, which has extensively expanded the manufacture and distribution of marijuana for health care purposes.
"Why is it that we in Kenya are still stuck with the old ways of saying this is an illegal drug, this is crazy. My host is telling me that this is hemp that is used for construction, making ropes but really, it actually smells like weed… but that's not the issue, if this is good either to reduce the pain of cancer patients why not legalize it? What is so bad about it? We only live once,"
He added, "I think from our brief moments from our mothers' wombs to our tombs, we need to come and settle this out. If this weed is good for us, let's legalize it. If it's not good then let's not allow other people in the world to plant it. Today we are talking about the LGBT and some are saying there's no more difference we are all equal let's be strong about it…. I'm actually getting high."
Read Also: Senator Ledama Olekina visits marijuana farm, calls for legalisation
In Africa, three countries, Lesotho, Zimbabwe and South Africa have legalized its farming in a bid to tap into the billion-dollar sector that is expanding rapidly.