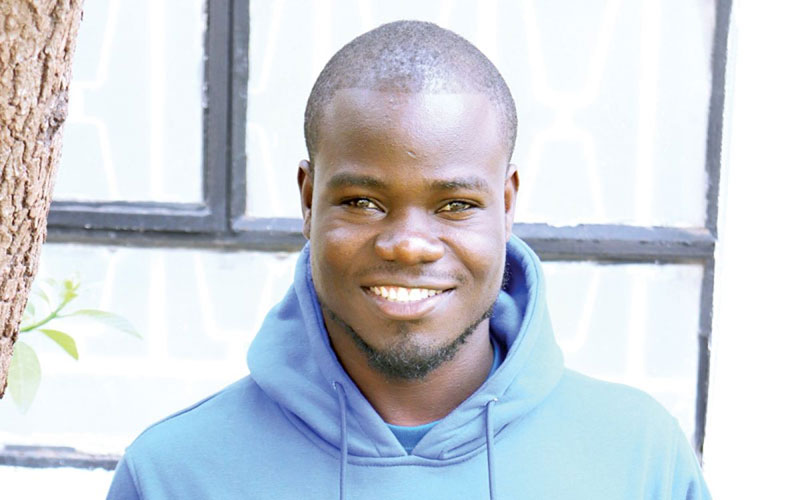 Comedian David Oyando alias Mulamwah is back on Twitter three month after critics ganged up on him and reported his account as a spam, resulting in its suspension. Sharing the excitement of getting his account back on social media, the former Churchill Show comedian revealed that he had to fill in several appeals to successfully get the account back.
"Officially back on Twitter, my account had been suspended for about three months since October but I'm glad we are back on after filling several appeals. Let's keep the fire burning, konkiiii," he wrote.
According to a statement issued by Twitter, Mulamwah's account was flagged on several occasions as a spam account that did not abide by regulations and was therefore pulled down.
READ ALSO: Top comedians rally behind Mulamwah after shock announcement
"We have systems that find and removes automated spam Twitter accounts and it looks like yours was flagged as a spam by mistake. We apologize for the mix-up and hope to see you back on twitter soon," read the message.
Trolls
Previously lamenting to his 270,000 followers over inability to post clients' work following the suspension, a disappointed Mulamwah warned netizens against using their selfish needs to bring other people's hard earned work down.
"So people have been ganging up and reporting my Twitter account, it has now been suspended at 270K followers. I can't access it, I can't post client's work. I just don't know how my failure is linked to your success. Life is never a seesaw that if I go down you go up," he wrote.
Despite the challenge he was facing at the time, the funnyman vowed to double his efforts in his art and post on his remaining social media sites, adding that he would post on Whatsapp if all his accounts were to be suspended.
"Team Konki we still struggle, even if all of my social media sites are taken down we shall post even on Whatsapp…" he added.
READ ALSO: Mulamwah comes clean on relationship with Shakila days after his breakup
The frustrated comedian further schooled netizens on the nature of his work explaining that it is not easy to make people laugh yet they want to see his downfall.
"If I fail, it's not just me; many others that rely on me fail too. It's frustrating to always try to make people happy, the same ones that struggle to make you sad."
The comedian has faced cyberbullying in the past and almost gave up on his dream of being an entertainer. However, his colleagues encouraged and pulled him back on his feet.