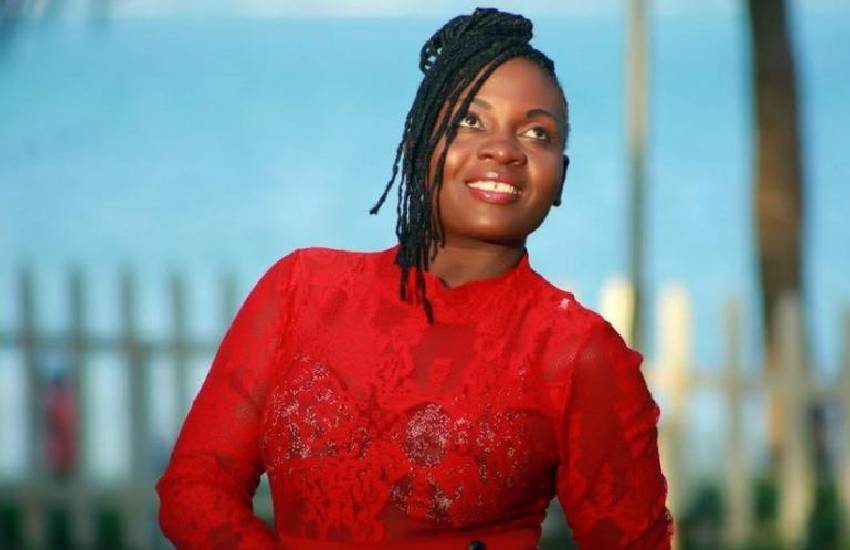 Seated in her café, Nyota Ndogo looks like any other entrepreneur in the dusty but busy business landscape that is Voi town. To anyone who visits Nyota Ndogo Jikoni, she appears as busy as her staff.
On this day, a hot Thursday afternoon, it is a busy day because customers are flocking in. After an hour, she takes a break and joins The Sunday Standard team for this interview, which starts with the most recent event, the release of her song, Woman.
Read Also: Singer Nyota Ndogo flaunts multi-million house, thanks Uhuru
"Woman is my song, but not my hand," she is quick to clarify, on her latest release, which features her husband, Danish-born Henning Nielsen. The song was written by Kelechi Africana and recorded in his studio. The lyrics are enchanting; delivered with her typical Swahili charm. "Baby I love you so much/Mi napenda we unavyo smile/Ukiniacha roho itaniumaa/Amini uko moyoni mwangu no I don't lie," goes the song.
Like all her songs, there is a story behind it. "I had not planned to feature my husband on the video but when I got the idea and told him, he was excited. In fact, he was the one who woke me up on the day of the shoot," says the mother of two. The video and song were recorded in 2016 when Nyota and Nielsen fell in love and got married.
"He kept asking when it will drop and when it finally did, he proudly shared it with his family," Nyota says. Though the song has received mixed reactions among her fans, especially with older fans who want 'the old Nyota back', she has no regrets. She says she is out to gain new fans, the younger generation who subscribe to new sounds. Looking at where she was, and now calling the shots in her own business, one can only marvel at how far the 39-year old award-winning star has come.
Full circle
Born to a musical father and a sibling to jazz crooner Juma Tutu and Tatu, Nyota has come full circle. She has seen the good, the bad and the ugly of life and she has come out smelling like a rose. A school dropout, she had to work as a househelp before she was discovered by Mombasa-based producer Andrew Burchell - now deceased. Interestingly, his studio was called Jikoni Records. Her songs have been hits.
Her most memorable Watu na Viatu became a national hit, catapulting her to stardom. Having risen from such a humble background, it is interesting to know how it feels to employ people at her hotel and home. "It gives me so much energy. If I did not experience the same, maybe I would not have looked forward to being an employer. I get a lot of messages from people looking for work but I can only employ so many," she says.
So, what has driven her to such great heights to the point of being the queen of Coast music? "A will and a belief that I will make it. I saw what lay ahead and I made every effort to get there. I also used my haters and naysayers to constantly fuel myself." Speaking of haters, what is her take on cyberbullies who always target her?
Read Also: Exclusive: Songstress Nyota Ndogo opens up about her life, dreams
She admits that she is constantly facing criticism for her make-up, her dressing and her body. But all the negative vibe has made her stronger. "No other singer receives criticism like me. I get criticised for how I look, dress, sing, you name it. But I never let it get to me. I have learnt to block my ears from my haters and focus on my craft and my fans. I also have people who love and appreciate my music, the young and old."
But what makes this star shine despite the negativity? "I have always been real, in my music, my personal life, and relationships with other people. I live in Voi, I rarely go to Mombasa except for gigs or to visit my mum, I work at my small hotel and life goes on," she says. And she is not about to stop. With the Covid-19 pandemic, 2020 has been a slow year for most artistes but she has soldiered on and has been working on two songs - Je Wewe and Nakushuku - that she will be releasing soon.