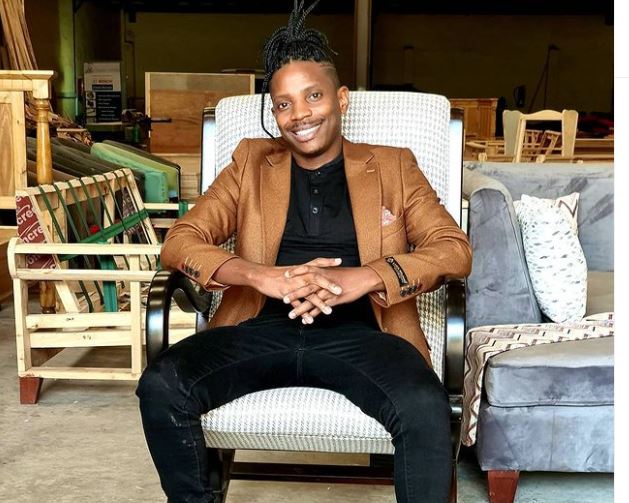 Kenyan comedian Eric Omondi has turned to Kenyans to find a suitable woman to marry and settle down with. Sharing his sentiments with his fans on Instagram, the Eric Omondi Studios founder revealed that he was currently excelling in all aspects of his life except his love life and needed someone to love and start a family with.
"God has been good I am blessed with good health a successful career, some money...I can confidently say I have everything I ever dreamt of. The President of Comedy Africa and Now my dream Studio. But all these could be nothing without someone to share the moments with. Even Adam had Eve...Genesis 2:18... And God said, 'It is not good for man to be alone, I will make a suitable helper for him,'" wrote Eric.
The social media sensation called upon interested Kenyan women to send him a short video explaining why they think they deserve to be with him and asked Kenyans to help him choose.
"As a comedian it has been very hard for people to take me seriously when I need them to. This is one of those times I need Kenya, my country, my people to take me seriously. I hereby promise that whoever Kenyans will choose for me, I will do an official wedding and marry them and have kids with them and hopefully live happily forever.
ALSO READ: Jacque Maribe changed after Eric Omondi dumped her
"If you are a lady and you believe you can make a perfect wife for me, please send a short whatsapp video to 0782172766 explaining why you think you would be best to be the love of my life or post the clip and tag me. I will post all the videos and Kenyans will help me choose a wife in the old African way," he added.
Chantal Grazioli
Eric and his ex-lover Chantal Grazioli parted ways about a year ago due to long-distance reasons. Chantal resided in Italy and travelled to Kenya often to visit Eric. Her traveling back and forth became too burdensome, and she needed to settle down in one country and start her life.
"Hello guys, I hope this finds you well I have been silent for a while...Eric and I have had long discussions for the past one month. As you all know my family lives in Italy and it's been really challenging for both of us," wrote Chantal.
According to Eric, their split resulted from a mutual agreement between them with no hard feelings.
ALSO READ: Chantal Grazioli breaks silence, speaks on breakup with Omondi
"Whenever she jetted into Kenya, she always came to visit me. With her tourist visa, she cannot work in the country. And, she recently asked me if I can allow her to permanently stay in Italy and get formal employment there.
"And because I had seen her stay in my house doing nothing meaningful, I saw it wise to grant her request. Given we would stay far apart from each other over an unknown period, we reached a mutual agreement to end the relationship."
Before Chantal, Eric dated media personality Jacque Maribe and had a son together before breaking up.