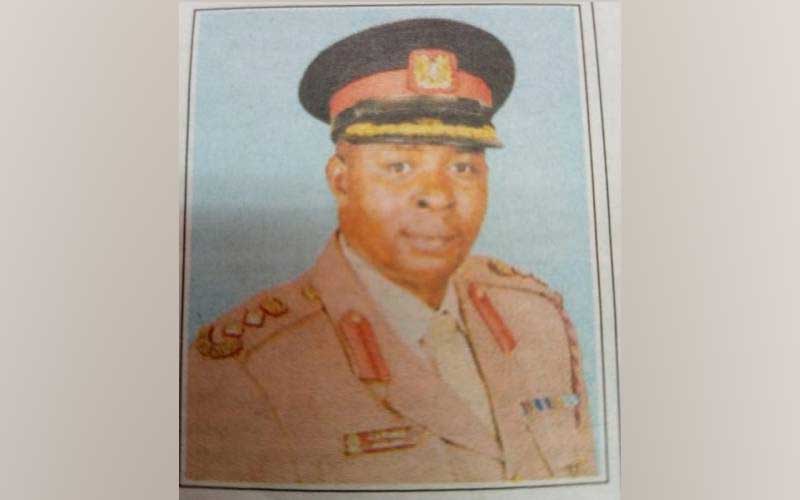 The High Court has allowed a man to collect DNA samples from the remains of a Kenya Defence Forces colonel to ascertain if the deceased was his father. Jared Mogire had moved to court seeking to be recognised as Colonel Kennedy Magero's eldest son before he is buried. On Thursday, Nakuru High Court judge Hillary Chemitei ordered the samples to be extracted from the body ahead of the burial. Colonel Magero died on November 7, 2020, aged 52. Justice Chemitei adopted as court orders, a consent signed by Mogire, 29, and his step-mother Hellen Abuya.
"The applicant (Mogire) is allowed access to deceased's body for purposes of obtaining samples for DNA testing," ruled Chemitei.
READ ALSO: Second DNA test on two women claiming baby
Mogire claimed Abuya had refused to recognise him as the eldest son of the deceased and wants to block him from attending the burial.
"The applicant will be allowed to attend the burial and pay his last respects without restrictions," ordered Justice Chemitei.
The court, however, refused to temporarily stop the burial as per Mogire's application filed on Tuesday. Mogire wanted to stop yesterday's burial until he is proven and recognised as the soldier's son through a DNA test. According to Mogire, the soldier separated with his mother Hellen Mogutu, now deceased, before they could solemnise their marriage. He added that Magero later married Abuya.
Mogire said his step-mother omitted his name in the death and funeral announcement published on November 11, 2020, despite his pleadings to be included. He claimed that he came to know his father when he was an adult. Mogire said after completing his high school education, he developed a desire to find out who his real father was.
"Before my mother died in 1998, she had intimated to me that my father was a cadet. Through his friends, I was able to find my father and we met officially in 2019," claimed Mogire.
READ ALSO: Drake demanded two DNA tests for his son before proudly showing him off
Linked up
He deposed that since then, they kept communicating with each other and the soldier supported him financially, adding that he was ready to introduce him to Abuya and her family.
"Unfortunately, he died before he could introduce us," he claimed.
Abuya said that she didn't know Mogire.
"I am contesting the allegation by the applicant that he is the son of the deceased. I have never seen him before," Abuya said.