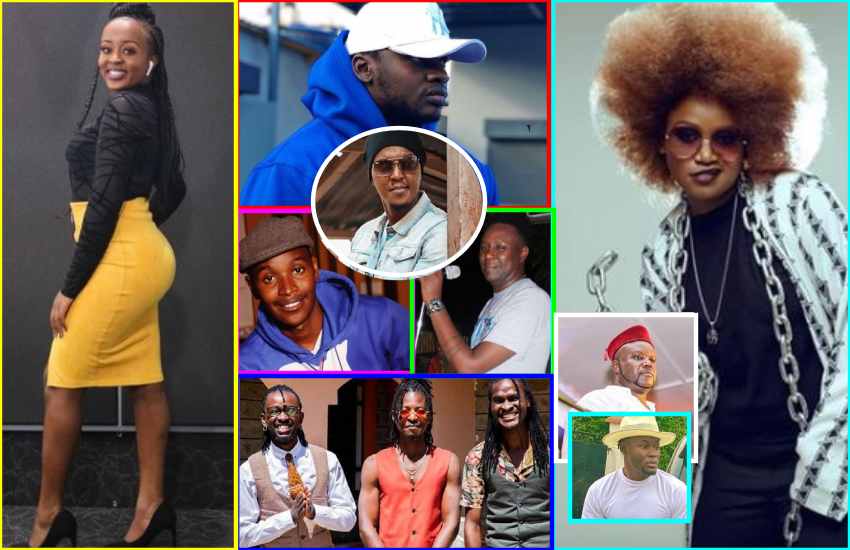 Standard Group Plc has started an entertainment campaign to celebrate Kenyans. Christened 47 Million Reasons, this bonanza will feature Kenyan entertainment acts and other public personalities. It starts on Saturday. It is a venture aimed at uniting Kenyans through uplifting music and messaging, reminding them that they have faced this Covid-19 pandemic together and will get through it, together.
The campaign will provide a message of hope, delivered by Kenya's musicians and public figures, in a month-long series of concerts. "The coronavirus has completely upended our lives in ways we couldn't imagine early in the year. Many have been affected and shall continue bearing the brunt of this health and social nightmare," says Tom Japanni, the Group General Manager, Radio Products. "However, for every dark cloud there is a silver lining."
Three TV stations
The campaign that is being executed through all Standard Group entertainment platforms - in partnership with Tusker - is a 360 degrees affair that will be aired on three TV stations, three radio stations, the Standard website, www.standardmedia.co.ke/entertainment, alongside all other related websites and official social media pages.
"As the Standard Group, apart from partnering with others to provide sanitation water points and other materials, we thought it would help to rally Kenyans together through virtual concerts to celebrate our nationhood and resilience as a people. In the process we also hope to help in the revival of the very hard hit events industry," Japanni said. "Every Kenyan is a reason enough for us to come together in solidarity; and we have 47 million of them."
With politicians, musicians, deejays, industry CEOs, community leaders and other public figures delivering messages and performances to Kenyans, the audience will have a chance to participate with their contribution being transmitted via running screen text. "47 Million Reasons allows us to feel hopeful and let our imagination flow, thinking of how we can rebuild ourselves after Covid-19," said Roseline Abuto, the Standard Group Head of Marketing.
Excited
Artistes who will perform include Nadia Mukami who recently featured Khaligraph Jones and Fena Gitu in her single Tesa, Gitu herself, Masauti, Wyre, H_Art the Band, Kidum and Arrow Boy. Also taking the stage will be Samido as well as Ken wa Maria.
"I am excited getting involved in this project. As Kenyans, it is good to unite during the good and the hard times and that is what this campaign provides. "We celebrate ourselves for standing together as we fight the Covid-19 pandemic and I would foremost praise the frontline 'soldiers' like doctors and nurses who are putting their lives at risk for all," Nadia said.
Read Also: Nadia Mukami answers the internet's most asked questions about her
Mordecai of H_Art the Band said: "We have a new album out with so many hit songs that we have never performed anywhere due to Covid-19. "This is a good opportunity for us to connect with our fans across the country as we spread unity and hope." The first show will air on Saturday from 10.30pm to 11.30pm on KTN Home and BTV. It will also be streaming live on Radio Maisha, Spice FM and Vybez Radio and all other entertainment social media platforms.
"One of the many things that makes us Kenyan is the love to come together, laugh, talk and just be ourselves around good music. When Covid-19 hit the world, we never thought Kenya would be affected. Then it happened, and we were denied that one thing that we do so seamlessly, the ability to congregate," said Nancy Kihenia, the Standard Group Head of Events. "Whether in places of worship, with our relatives up-country or even a simple birthday celebration, we were facing a pandemic that shocked our inner core."
Read Also: Interesting things you might not know about H_art the Band
Kihenia said Standard Group has over the years planned and executed mega outdoor events, but this year, that opportunity was "taken away from us." However, all is not lost, she added.
Related Topics