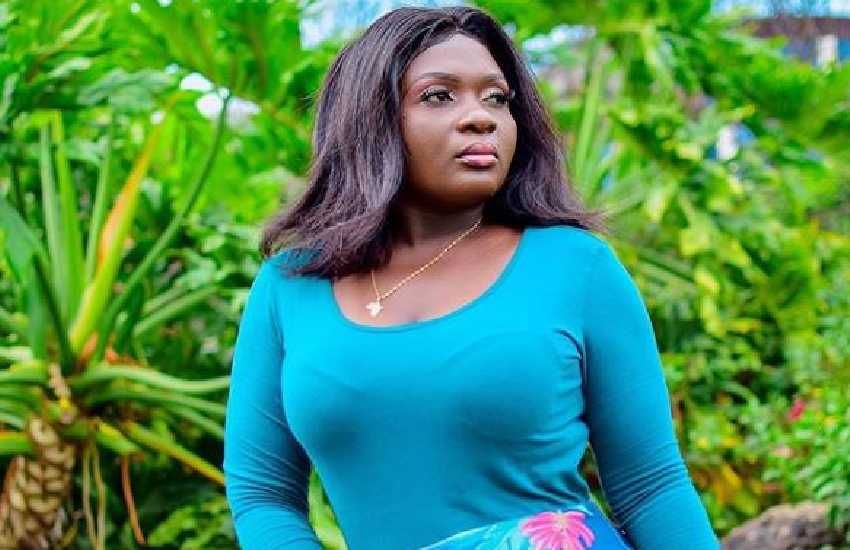 Coast-based singer Nyota Ndogo has come out to express her shock and frustrations over insecurity in her locality following a theft incident at her hotel. Taking to her Instagram account, the 'Watu Na Viatu' hitmaker disclosed that unknown people broke into her hotel and made off with her hard-earned investments in the dead of the night. The robbery, she disclosed, came to light when she and her staff reported to work in the morning.
"Leo tumeingia kazini hasubui tumekuta viti nje kifuli kimevunjwa.sasa vilivyo ibiwa ndizi chapati zilikua zimebaki tano gesi yangu maharage kilo mbili box la mafuta ya samli yaani mafuta ya mgando friza wamejaribu kuitoa," posted Nyota Ndogo. Expressing her displeasure, the singer lamented that it is heartbreaking when hardworking individuals lose out to thieves who rob them of their livelihoods and dreams.
Read Also: Exclusive - Songstress Nyota Ndogo opens up about her life, dreams and marriage
"Hivi yule babu loliondo yupo jamani tuwakute waizi mlangoni hasubui.mtungi mzima wa lita mbili wote umeenda na nimefanya shopping jana tu mpya Mungu awaona nitarudisha friza home Leo yaani duh mtu ataona nikidogo but kwa anae amka 4am kuanza kupigwa na moshi unamuibia amani nayo hutaijua," she added. While this is visibly a setback, the singer who walked down the aisle with her Danish lover, Henning Nielsen, in 2016 has over the years reached out in aid of her community. During the Ramadhan session this year, the philanthropic singer gave a helping hand to the less privileged by organizing a concert that culminated in the raising of funds from fans and well-wishers in aid of needy families.
Read Also: Singer Nyota Ndogo flaunts multi-million house, thanks Uhuru
She went on to thank her fans who came out in numbers to support her initiative and in celebration of the achievement, shared a photo she took with an elderly man whom she said was needy and had no family, but whose life was touched by their generous contributions. "I appreciate you for joining my live performance in support of the needy during this coronavirus pandemic, it was significant; it showed the blessing and love that you've got for me and for other human beings... Allah Ibarik," she wrote.