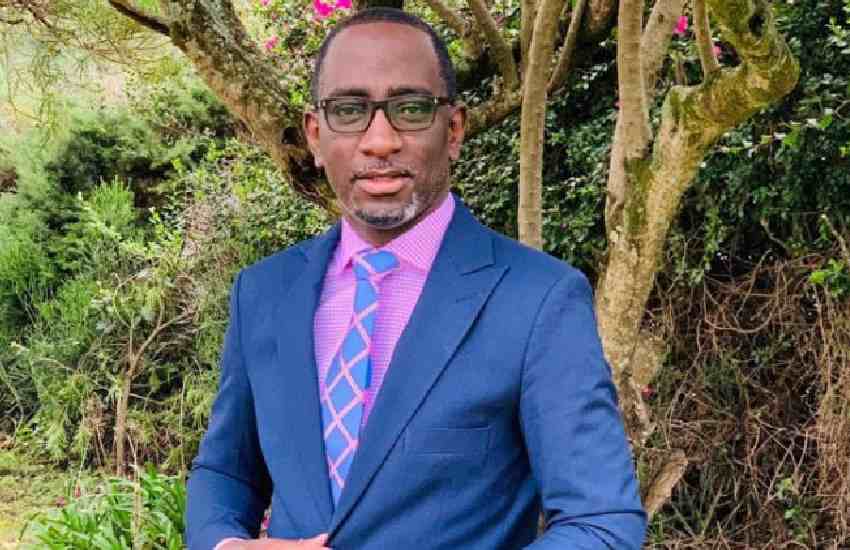 Popular motivational speaker and city preacher Robert Burale has been discharged from hospital a week after he tested positive for coronavirus.
News about his discharge was shared across social media by some of his friends and neighbours including a social media user, Karol Tunduli, who is believed to be one of Burale's close friends. Tanduli shared a photo together with him hinting that Burale is back in his house safe and sound.
"Now we can talk and laugh at your new name when CS Kagwe called you Robert Murathe! Welcome, home sir. We will keep praising through the battle won," wrote Karol. While another, Nina Njoroge, urged the public to stay safe while revealing the pastor had beaten the disease.
"Robert Burale is in his house. COVID-19 is real. I am grateful to everyone who prayed with me. Blessings,'' she wrote.
Read Also:Robert Burale, ex-wife's conflicting tales on their divorce
In a detailed Facebook post, the motivational speaker announced that he had difficulties in breathing and rushed to the hospital where he confirmed that he was indeed infected.  "Last week Wednesday I (after recording an FB program that airs of Fridays) was struggling to breathe and rushed to Nairobi Hospital where I was tested for Covid-19 and I tested positive," he said.
Burale said he was immediately taken to isolation within Nairobi Hospital and added that he was really scared, but was relieved to learn that his daughter was okay and Covid-19 free.
"Well ladies and gentlemen, still in shock, you are taken to a treated lift. It opens for you and you are briefed. When the lift opens you will find somebody waiting for you. I found a gentleman dressed in the full PPE. (This I only see in movies). He immediately calmed me down and walked me to the bed. As I walked through, I saw grown men fighting for their lives. I was scared," he added.
Shortly after sharing the sad news, a section of his followers did not immediately empathize with his situation, questioning the credibility of his account which lead to Health CS Mutahi Kagwe being pressed to confirm the story. To the surprise of many, the CS revealed that he doesn't know who the preacher is. "I've never heard of this guy. You are saying he has been paid, I don't know who is supposed to have paid him, I don't know what he's doing. When it comes to issues like rumours and so on all over the place, if I were to respond to every rumour, I'd be very busy," said CS Kagwe.
Read Also: I have never heard of Robert Burale - Health CS Mutahi Kagwe
He added that he would not know why someone would pretend to be sick and advised that he be left out of the saga. "I honestly don't know this Robert guy and I don't know who would have paid him and why he would be pretending. The guy is probably sick but you have decided that he's not sick so let me leave that one out," he added.