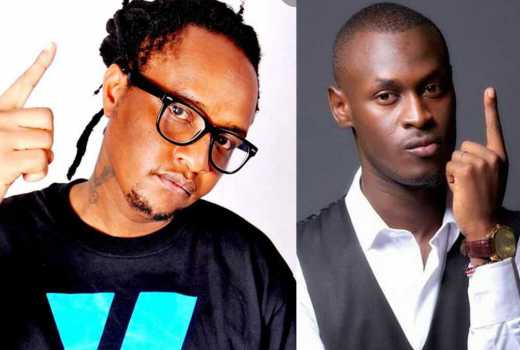 Respected hip-hop head LaBalaa, him of the Wakamba Wawili group has finally responded to Kaka Sungura's Angels diss track.
In the song Rabbit called out everyone who didn't help him when he was still an upcoming artiste mentioning Wakamba Wawili for refusing to give him a platform in their then show 'Hip-hop Halisi' that aired in a local TV station.
LaBalaa has followed the now well-laid script and responded to this with his own diss song Sungura kwa Kichaka.
In his song LaBalaa says that Rabbit talks too much branding him hip-hop hanithi. He goes on to say that he doesn't have time for stories by people who can't rap on a beat, which is a direct attack to Rabbits style of poetry rap.
He then goes on to brag about how Wakamba Wawili will be in the history books for their contribution to the hip-hop industry in Kenya. He praises Octopizzo for his immense growth adding that Rabbit is enjoying a platform they created.