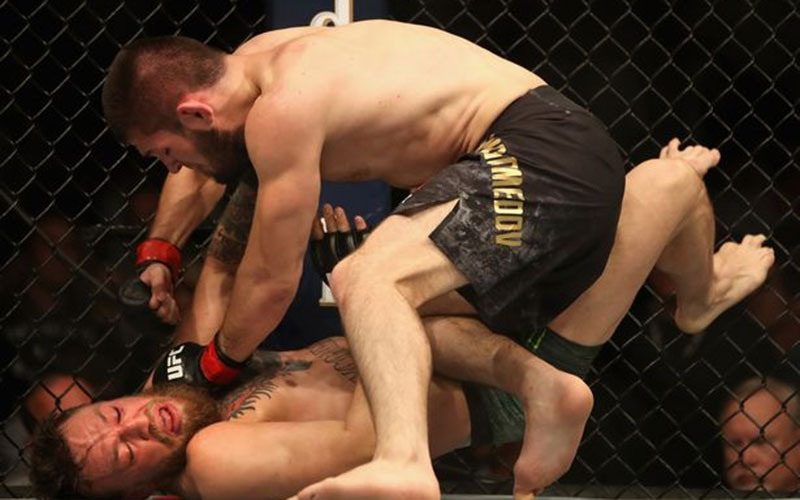 In the weeks leading up to the UFC 229 showdown between Conor McGregor and Khabib Nurmagomedov, there was talk aplenty.
But as lightweight champion Nurmagomedov took control of the fight in the second round, he was heard to utter just three words to The Notorious after climbing on top of him.
The Russian floored the Irishman with a massive right hand before pinning him to the canvas and unleashing a succession of big punches to the head and body.
With just inches separating their faces, Nurmagomedov leaned in close and was heard to say, "Let's talk now," delivering the chilling message.
Commentator Joe Rogan was first to allude to Nurmagomedov's words, admitting he couldn't quite decipher what the 30-year-old had said to McGregor.
However, in footage which emerged later, the message is relatively clear.
Nurmagomedov eventually forced McGregor into submission in the fourth round with a chokehold.
He then leaped out of the Octagon and attacked Dillon Danis, McGregor's training partner, who had been aiming insults his way throughout the fight.
It sparked a mass brawl, during which McGregor was punched by Nurmagomedov's stablemates Zubaira Tukhugov and Islam Makhachev.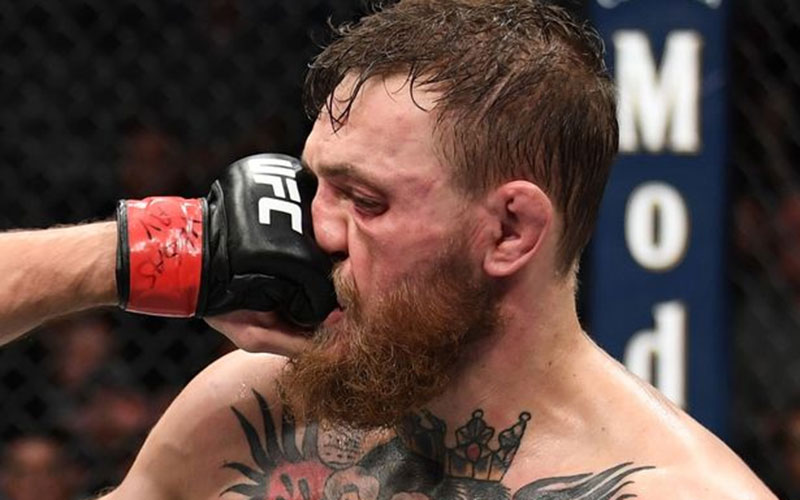 Before the fight in Las Vegas, McGregor frequently insulted Nurmagomedov, speaking about his religion and family.
In one instance, he said: "I am ruthless here. I am coming to put a hole in this man's skull, dig my knuckle into his orbital bone, and that's what I'm going to do."
Nurmagomedov, it seems, had his own view on when it was appropriate to talk.
Would you like to get published on Standard Media websites? You can now email us breaking news, story ideas, human interest articles or interesting videos on: [email protected]