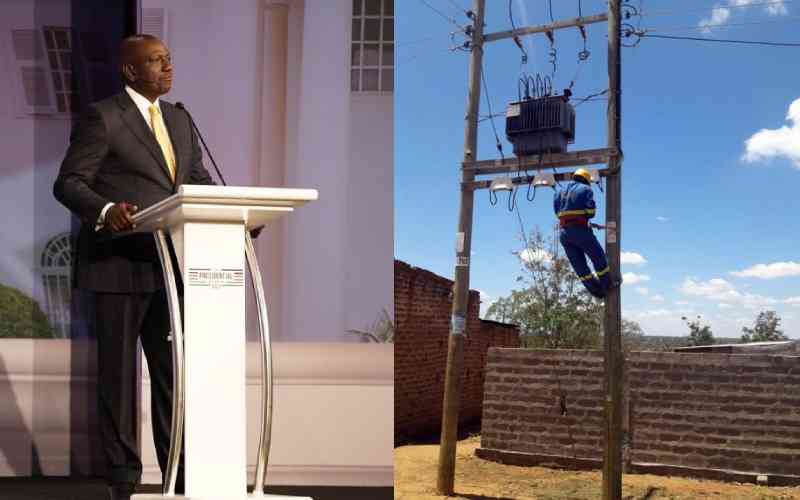 Kenya Power on Tuesday explained why some sections of the country experienced a blackout during the much anticipated Presidential Debate.
Through a statement to the public, Kenya Power said there was a system disturbance at the Kisumu-Muhoroni high voltage transmission power line that tripped a number of power circuits.
This affected power generation from Muhoroni Gas Turbine Station and the Turkwell Hydropower Station causing outages in parts of Western, South Nyanza, North Rift, Central Rift and some parts of Nairobi.
A number of netizens did not take the message kindly as they counted losses that were caused by the blackout.
At the Catholic University of Eastern Africa, the debate went ahead as planned despite two presidential candidates; Raila Odinga and George Wajackoyah, failing to show up.
Deputy President William Ruto, however, availed himself and answered questions during a session moderated by Spice FM journalist Eric Latiff and Citizen TV's Yvonne Okwara.
Acknowledging that Kenya is facing a number of challenges at the moment, the DP noted that despite the efforts made by the Jubilee administration, a lot more can be achieved if the right plans are put in place.
"We have five million young people who are not working...we have 15million Kenyans who today are blacklisted in CRB.
"We have 10million citizens who have no access to credit in the micro and small enterprise sector and I believe I am the candidate with a plan to be able to get Kenya to the next level," he said.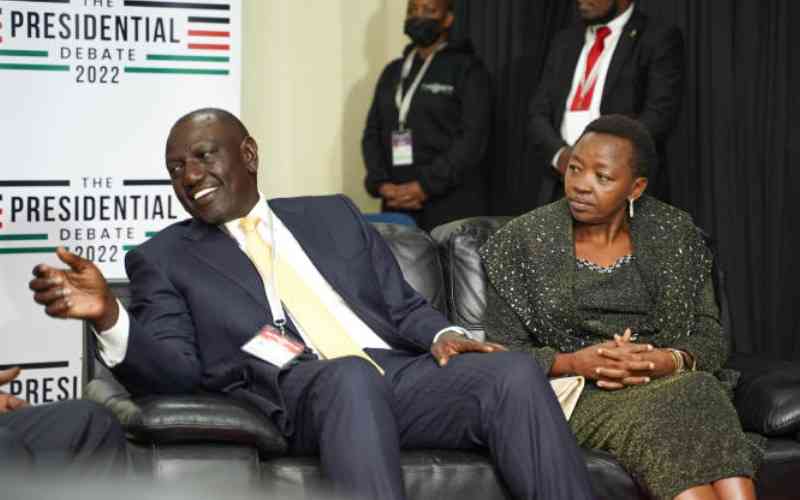 On the rising cost of living, Ruto said subsidies are a temporary solution but it is more important to get to the root cause of the matter.
He pointed an accusing finger at the Handshake, saying it derailed the government's Big Four plan.
"We find ourselves here because there are certain things we did not do right. We had a Big Four plan because we foresaw this situation.
"Unfortunately that plan fell apart...it was actually sabotaged. It was shelved and we went on a tangent because of the handshake equation," he said.
Ruto further stated that President Uhuru Kenyatta expressed intentions to do things differently and wanted to assemble a different team to help him deliver.
The DP also took a swipe at Odinga saying he snubbed the debate because he lacks a plan and does not have an agenda for the people of Kenya.
"He cannot articulate anything to the people of Kenya...he does not want to answer difficult questions. He has been part of the handshake administration for the last five years.
"In fact, my competitor did not come here because he is not the real candidate. He is a project," he remarked.
Related Topics