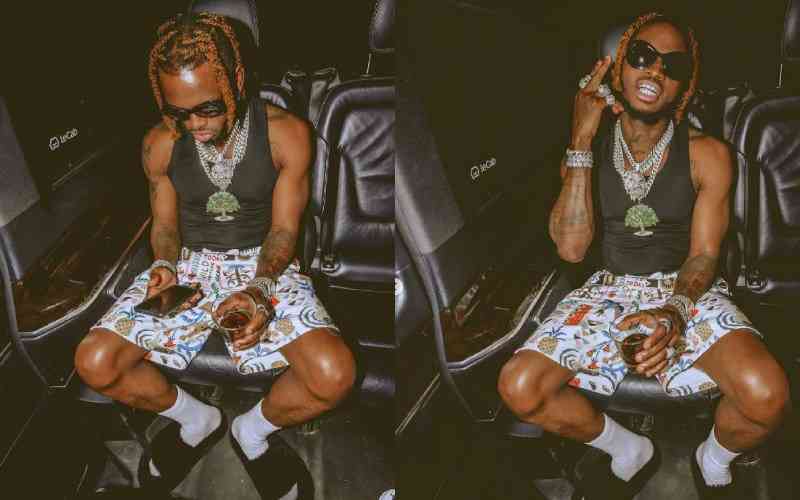 Diamond Platnumz has claimed that artistes signed under his record label Wasafi Classic Baby (WCB) are the richest in Tanzania. Speaking to DW, he refuted claims that WCB exploits its signees through unfavorable contracts.
Narrating how some signees end up at WCB, the father of four said that WCB invests in artistes and their projects, making them an instant hit.
"Muziki ni biashara, sisi katika lebo ya WCB tuliwachukua baadhi ya wasanii wakiwa katika makampuni tayari wakifanya kazi, lakini hawakuwa wakubwa, anapokuja kwetu tunawekeza, tunakifanya kile anachokifanya kiwe kikubwa na kiweze kuingiza fedha na awe mkubwa. Ndio maana wasanii wa Wasafi wanakuwa wakubwa sana," he said in part.
Diamond, who recently revealed that he bought a luxurious private jet, added that everyone under the label benefits when the company makes profits.
"Wanaosema mikataba ya Wasafi ni ya kikoloni sio kweli, wasanii wa Wasafi wanafedha, nikitoka mimi wanafuata wao, nchi nzima hakuna msanii mwenye pesa kama wasanii wa Wasafi. Zikiwa nyingi unataka ule peke yako hakuna biashara kama hiyo, mimi mwenyewe pesa zangu anakula Tale, Sallam, Fella, ndiyo biashara," he added.
The singer added that he prioritizes WCB and he has pumped in money because he believes he will get returns on investment.
He added that how the label is structured sets up artistes for success as they land major gigs in and out of Tanzania.
"Ninawekeza zaidi ya Tsh milioni 600, si ningechukua nikaenda kulima hata mahindi. Ninawezeka kwenye kichwa cha Sanaa nikitegemea nitapata faida ili pesa yangu irudi. Muziki ukiwa na maneno matupu hauingizi hela, ndio maana wasanii wa WCB wanakuwa wakubwa, wanapata shoo kubwa, wanajiita matajiri kwa sababu wamewekezwa, kwa hiyo unataka ukimbie ili nile hasara?" he stated.
Just last year, Harmonize who was previously signed under Wasafi claimed that he used to receive just 40 per cent out of his performances as the rest went to Diamond.
"I signed a 10-year contract and in that contract, I was getting 40 per cent out every performance and the rest went Diamond. When I perform, and I get paid like 10 million he takes six and I take four," said Harmonize.
Related Topics