Kenyan pop artiste David Mathenge, better known by his stage name Nameless, has assured his fans that he is not abandoning his children and expectant wife Wahu, after he embarked on a US tour.
Taking to social media, the 'Deep' singer, who is set for a number of performances in Kansas, Atlanta, Seattle and Pittsburgh in the next 10 days, said the rest of his family will remain at home as he tries to make money.
"Late night flight…I am the only one leaving for America... Hawa wengine ni kusindikisha tu.... will miss my gals though.
"Alafu, Sijahepa PG moods & cravings by the way…naenda kutafuta za diapers bana," he wrote.
Last week, Nameless and Wahu announced that they are expecting their third child together.
Making the announcement via Wahu's Instagram page, the singer shared a short video after having put up a series of posts saying that she had a special announcement to make.
"I'm about to make a special announcement… I'm excited, overjoyed, humbled, yet anxious about it," she said.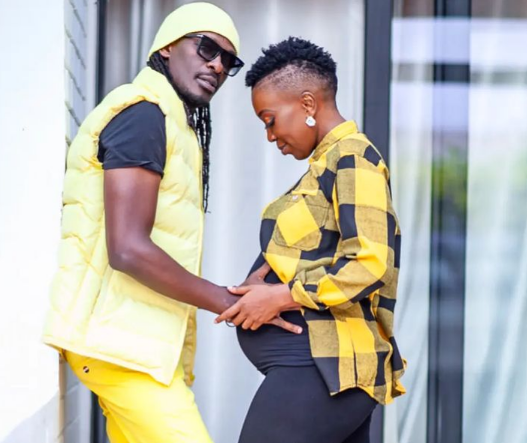 Adding a caption to the video, the singer said that she was humbled and at the same time happy.
"Deep by The M'Z - link in bio! Overjoyed, humbled, grateful, M-let loading", read the caption.
The announcement was well-received by their fans and followers who wished them nothing but happiness for their bundle of joy.
Wahu, in a past interview, had said that she was done giving birth and was satisfied with her two adorable daughters.
"I am okay. My last born Nyakio is almost turning seven years and I am enjoying the fact she is doing most of the things by herself. She baths herself, she feeds herself and all that", she said.
"When I visit my friends with small babies and see how they struggle with them, I am like, I do not want to do this again. They are cute and babies are gorgeous, but I do not want to go through all that again," she said", she concluded.
At the same time, Nameless mentioned that he would not mind getting a boy as he already has two daughters.
Related Topics