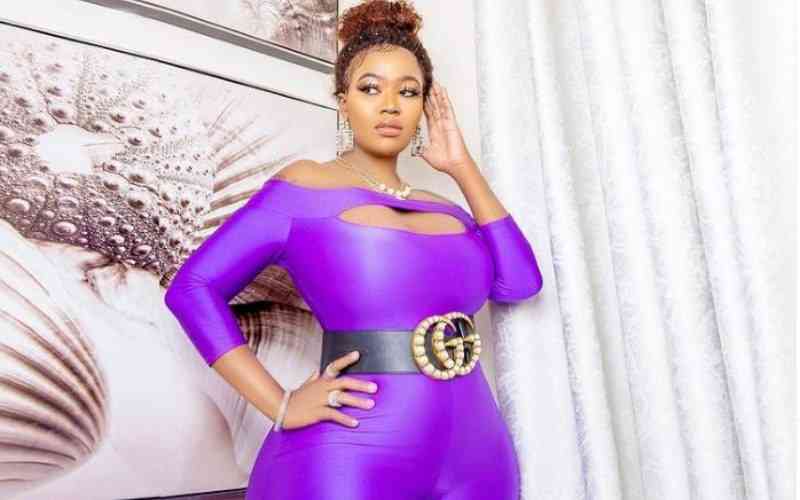 Social media personality Vera Sidika has urged women to be business-minded and invest the little they get even in relationships with 'sponsors'.
Through a question-and-answer session on Instagram, a curious fan wanted to pick her brains when it comes to men who love to spend their money on women.
"Your advice for a girl dating wababa?" the fan paused.
In her response, Vera said it is good to enjoy the luxuries that come with such arrangements but it is more important to invest.
"Eat his money well well! But most importantly invest," Vera responded.
Her sentiments come barely a month after she and her husband singer Brown Mauzo launched a business for their daughter Asia Brown on her first half-birthday.
According to Vera, the business will purely be Asia's but she will provide guidance until she becomes of age.
The businesswoman has often said she wants Asia to have a life she never had and will ensure her childhood is memorable.
"How I wish I had this life as a newborn. Kweli it's true, we work hard to give our kids what we never had. Aki God bless all mothers doing the best for their babies," she added.
Sharing her motherhood journey, Vera revealed that being a mother has positively contributed to her life and she now looks at things differently.
"Asia has had such a positive impact on my life and the passion of parenting, breastfeeding, loving and being loved is just beautiful," she said.
Adding: "The best thing that has happened to me is motherhood and family. I feel content. Initially, people would judge me saying I cannot breastfeed and that I only cared about myself."
Related Topics