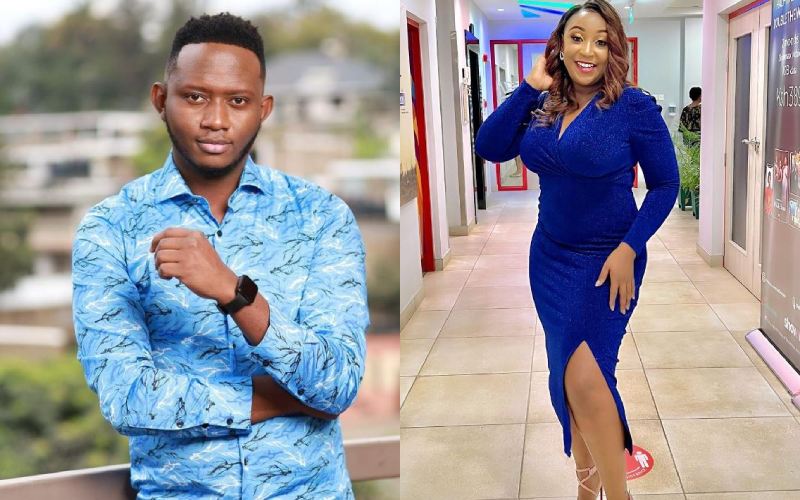 Kenyan Thespian Martin Githinji aka Daddie Marto has come out to narrate how he managed to secure the social media accounts of media personality Betty Kyallo which were on the brink of being hacked.
Speaking in an interview, Daddie Marto, who also doubles up as an actor, revealed that it took him nearly five hours to secure the said social media accounts from the hands of hackers.
Explaining the details of the fateful day, Marto revealed that one of the things that helped secure the accounts was that Betty acted quickly and reached out to him for help.
"When Betty realised that there was something going off with her account, she immediately acted upon it. Which is a thing a lot of people don't do. So, her accounts were hacked. Her daughter's account as well. She had difficulties in gaining access to her over 3 million followers," he narrated.
Marto explained that there were various security measures that were not in place for Kyalo's accounts, thus making them an easy target.
"There are security measures unfortunately she hadn't put before that made it easier for the hackers to come through. But then that's where people like me, who are inclined towards the tech side come in," he added.
Admitting that it was an intense evening when he first received the call from Betty, Marto added that he managed to secure seven accounts in a span of 5 hours.
"I started rescuing her accounts from around 5 or 6 pm and I finished around 10 pm so it took me around 4 to 5 hours because for her it was a lot of accounts that they were trying to hack at the same time; her Facebook, her email, her company's email, three company's accounts, and then another extra email. So 7 accounts in total," he said.
Taking the opportunity to issue a word of advice, Marto said social media users should avoid clicking on unverified links because they are commonly used as bait to access one's account.
"I would like to advise anyone else who has a social media account and they are using it for Business or even for connecting with friends, be careful on type of links you click because you will never know what kind of DMs will leak should you become a victim," he advised.
Related Topics