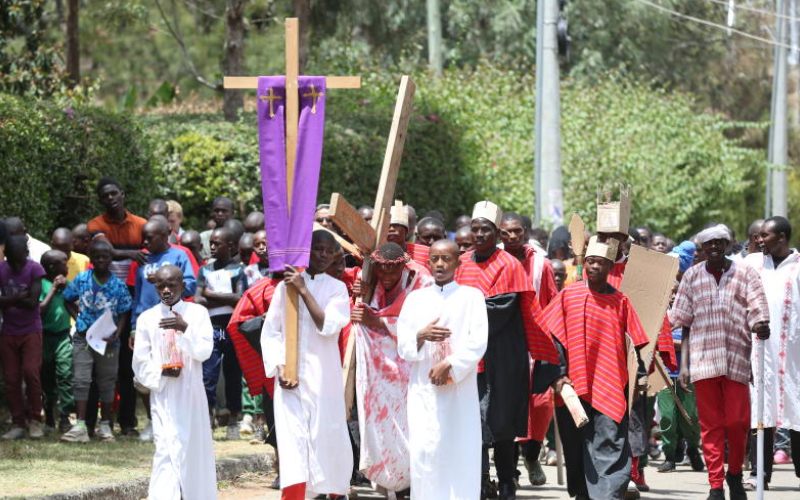 Easter is a celebration of the life and death of Jesus Christ. It represents an eventful period Biblically, when Christ returned to Jerusalem, was arrested, tried and crucified, and later rose from the dead.
The spiritual significance is immense; it was the ultimate act of sacrifice that absolved us of our sins. An act that came after betrayal and great suffering.
Less ardent Christians acknowledge the Easter weekend for different reasons. Senior millennials will remember getting dressed up, going to church for a special sermon and family gatherings where the food flowed freely. Easter, for the last few generations, conjures up images of a bustling household teeming with distant relatives who will not be seen again until Christmas, a smoky kitchen operating at full capacity, an endless fountain of Fanta and Coke to wash down the chicken and chapati…
Easter was basically a trial run for Christmas.
This Easter weekend comes at a turbulent time, one of the most difficult in recent memory. Election fever has been sweeping across the country, even as Kenyans reckon with an increasingly dire economic outlook. For once, the frustrated queues around petrol stations are filled, not by excited Kenyans scrambling to book their passage back home to celebrate the holiday with their loved ones, but by despairing ones seeking enough fuel so they can drive to work the next week.
With everything that is going on, it is perhaps understandable that Easter celebrations may not be getting the warm reception they are accustomed to.
"This is going to be a quiet one," says Elvis Karanja, a businessman and father of two. "I had hoped things at my shop would pick up during the season so that I could take my family somewhere. But it has been difficult."
This time, Elvis will not be making the trip back home to Nyeri.
"I can't afford to travel home with my whole family. The trip would be too costly for one weekend, so I made the decision to just do something small here with my wife and kids. Whatever I can send back home, I will send."
Douglas Munya, who works as a building manager in the city, is of a similar mind. He is one of the few who are grateful for the fuel shortage.
"It's something you can point to and say, look, it won't be easy to drive home. There is no fuel, and when it's there, it is too expensive. If I were to go home, I would have to look for money to buy food, clothes and presents for everyone at home. I'm more comfortable staying here and hustling. When I come back, I will still need money to do my things."
Beyond the practical constraints, however, it feels increasingly like holidays don't mean what they used to.
Angela Wahome is a 27-year-old marketing consultant. She vividly remembers Easter celebrations being a big event for her family.
"My parents were dedicated church people," she says. "They never failed to go every Sunday. We would always know when Easter was approaching since they started preparing for it even a month before. Then when it arrived, we would all have to dress up and go with them to church. Dad would try and ensure every member of the family was there for that weekend, no matter how busy they were."
That tradition, Angela admits, is not one she has followed herself.
"I wasn't even aware Easter was coming up!" she says. "When I moved out, I just stopped following or celebrating holidays. Christmas is the big one, but other than that, I just hang out with my friends or go out."
"Maybe it's because I'm not so religious. But unless I'm going home, I don't have any big plans for Easter."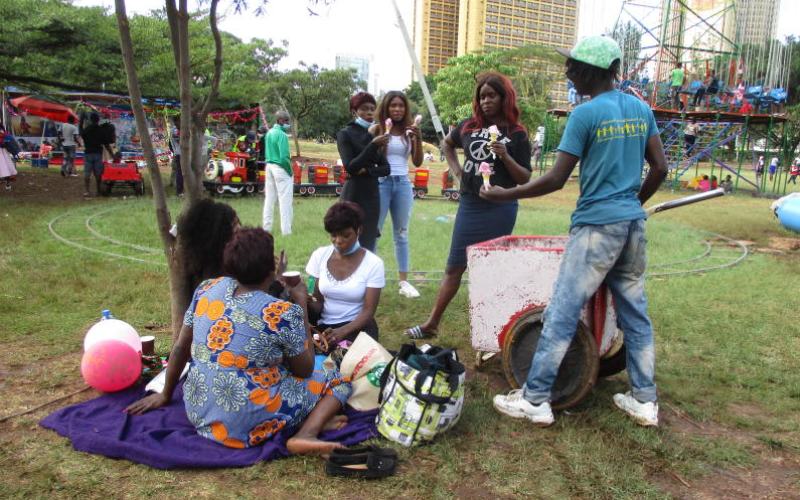 It seems to be a generational thing; for younger folks, Easter is another long holiday they are very grateful for, but not one they would celebrate in the traditional way their parents did.
"I'm happy for the break," Angela shrugs. "Hopefully I can get some much-needed rest."
It seems so stark when put against the dedicated faithful on the other side of the equation, those who would even take the celebration a step beyond eating with friends and family. In Nairobi, the Holy Family Basilica has a tradition, the 'Way of the Cross' where members participate in a procession during which prominent church leaders carry a cross. Just like Christ did.
Some cultures around the world, especially in countries like the Phillipines, take this even further, with congregants flogging themselves, and— in extreme cases— actually following through with crucifixion.
This is slowly going away, in part due to the now-three-year pandemic that forced a rethink in terms of social gatherings. But there is more to it.
According to Prof Jesse Mugambi, a Philosophy and Religious Studies lecturer at the University of Nairobi, we are seeing the gradual rejection of European practices that have wrongfully been associated with Biblical Christianity.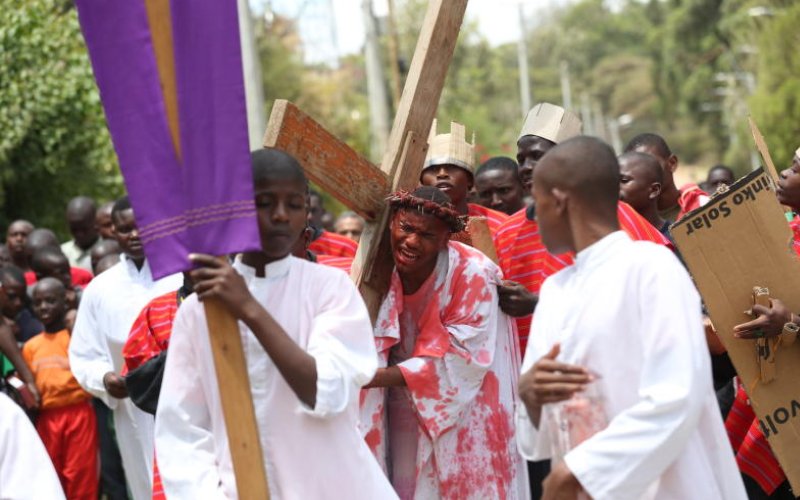 "The ceremonies surrounding Christian festivals, and Easter is one of them, were not really local festivals," Professor Mugambi explains. "The liturgical calendar was not Hebrew. It was coordinated with the seasons of the European natives. In fact, all the rituals we have celebrating Christian festivals are not Biblical at all."
"They came together with the Missionaries, and they follow the liturgical calendar of the societies from which the denominations came. For instance, if you go to All Saints Cathedral, it is the calendar of the English. The Catholic church's is entirely Roman… if you go to Tanzania and look at the Lutheran church, theirs is German."
Christianity has yet to become truly African, he adds.
"John Gatu, one of my mentors, who published the book Joyfully Christian, Truly African, is one of the very few in the mainline Protestant denominations to try and introduce African liturgy. It came with a lot of opposition but he was influential enough to have his way."
Gatu pointed out that the Church of Scotland, which became the Presbyterian Church, was Scottish. Kikuyu Christians are not Scottish, he observed; they are Kikuyu.
"The question is, why shouldn't Christianity be African, or Kikuyu, or Luo or Luhya?"
The signs of our religion becoming more African are there, Professor Mugambi says. But it will take time before we get where we need to be. "The wheels tend to move slowly, but they are moving."
Even so, he links the apparent reluctance by young people to travel home with the changing culture, as well as the generational difference.
Related Topics