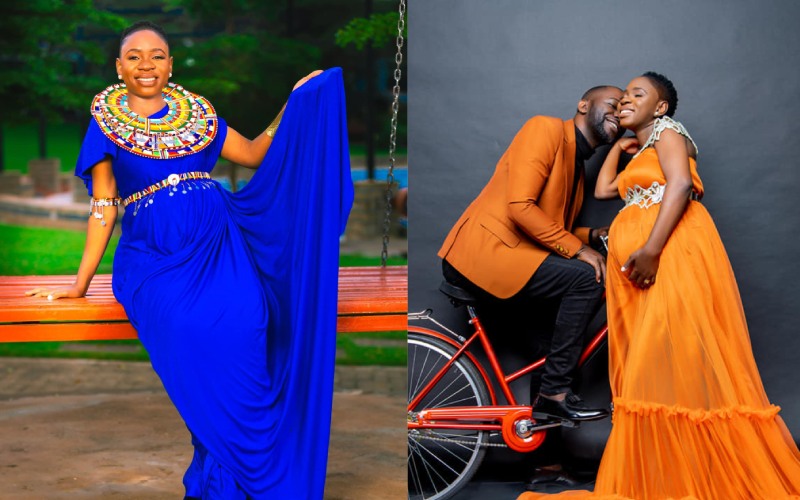 Evelyn Wanjiru and her husband, Agundabweni Akweyu, recently announced their baby bump on social media, something that was greeted with a lot of excitement from fans who termed it a miracle after a long, ten-year wait.
The Standard visited the excited couple at their home and got an exclusive account of what the process has been like for them.
When they discovered that she was expectant, the couple had just left Tanzania and come to Kenya. They were supposed to proceed to the United States of America (US) for a tour together, but unfortunately, her father-in-law passed on. After the funeral, Wanjiru went to the US alone.
"At the airport I kept feeling bad and my sense of smell was very strong. Everything smelt bad. I didn't want any of the food in the plane. When I arrived in the US, I was really craving pilau, ugali and Sukuma wiki. I went to a certain pastor's house and had a lot of ugali and Sukuma wiki.
"On the altar, I would go and minister and then take a lot of ice cubes and Doritos and the pastor's wife was like, 'That girl is pregnant and she doesn't know it.'"
A lady suggested that they buy a pregnancy test, but she was hesitant because she was feeling done at that point, and didn't really believe she could be pregnant.
"At around 7 years into marriage I had gotten frustrated. People had even stopped calling me for baby showers because they were feeling sorry for me or something like that. But I never took it like that. You're my friend. Let me come and celebrate with you. Give me that opportunity of becoming a blessing," she says.
So by that time, the couple had decided to focus on their work and ministry. Her friends convinced her and they went and bought the pregnancy test together on a Sunday, but she told them only her husband would know the results first. On Monday morning she remembered that she had the test.
"So I tested and continued browsing, like, 'I know what the outcome will be.' When I was flushing the toilet I saw the faint baby pink line and I just fell down.
"I took a lot of water. I wasn't even crying, watery mucus was just coming out of my nose. I was in so much shock, I just stayed on the floor, trying to internalize what was happening. I took a lot of water so that I could be able to test again and this time I was so alert, waiting, and the line appeared a second time.
She got on her knees in the bathroom, breaking down but trying to be quiet because she didn't want anyone to know before her husband had found out.
"I crawled slowly, gathered myself and went to my room, shut myself in there and took a photo to send him. One second was like 10 years for me, like, 'He's not reading, he's not reading! Let me call him.'," she says.
So she called him, wailing while asking him if he had seen Whatsapp and he could barely hear her over her crying. He didn't believe it at first either and thought that she might be hallucinating because she had been feeling unwell.
"I think it is because we had all been praying for so long and now that it was happening we hadn't expected it. So I called my mum and just started wailing and screaming," she says.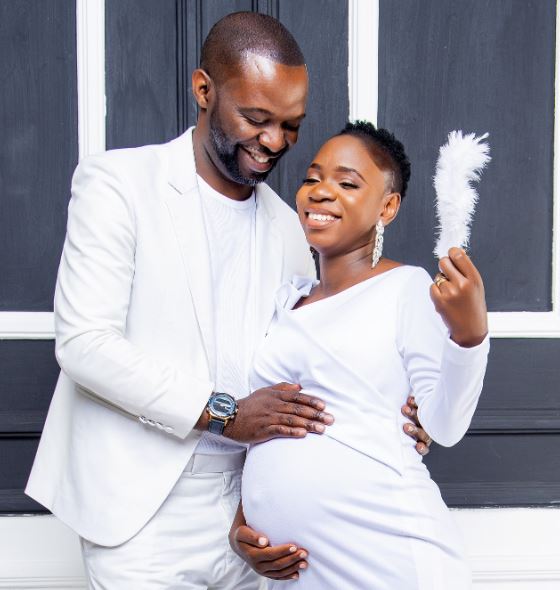 Her mum thought that someone had died and when Wanjiru finally managed to tell her through many tears that she was pregnant, she broke down as well. Agundabweni finally realized it was real and jumping around the house, beside himself with excitement.
This whole time, the hosts were worried sick, wondering what was wrong because she could hear something going on.
"I finally called the host and told her what God had done for me and she broke down so much," she says. She was six weeks pregnant.
"From then on, my walking style changed because I was pregnant!"
She cancelled the one-month US tour, and having gone to the US on a Thursday, by Tuesday she was back to Kenya.
"This was beyond Evelyn Wanjiru. It was beyond my music. It was beyond the tours. This is something I have been waiting for. Nothing else mattered to me. This was the priority. It was precious to me so I had to guard it with everything in me. I took a sabbatical leave instantly," she says.
Related Topics