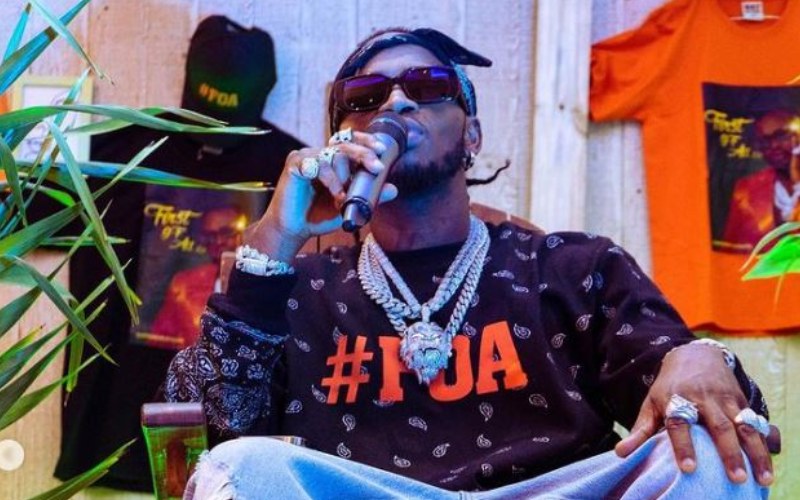 Bongo star Diamond Platnumz was a topic of discussion for the better part of Friday evening following the premiere of Netflix's reality series Young, Famous and African in Kenya.
In one of the scenes, Diamond was having a conversation with South African songwriter Nadai Nakai when she asked his age.
How old are you?" she asked. Diamond hesitated a bit then she added "Why do you have to think about it?"
The Nawaza singer then responded, "No, I'm not thinking about it. I am just untying my buttons. I am 31st."
The statement divided netizens as some argued that it was scripted while others said English should not be used to gauge intelligence.
If someone from France or Spain speaks broken English you wouldn't have any problem with that, no?

— Kevin Ogutu (@OndatiOgutu) March 19, 2022
Ndio nashangaa ata bana , kina ronaldo wanaongea broken English but sisi mtu akiongea inafika ata trending,azin huku tunachukua English kama measure of intelligence

— Collins kimani (@Collinskimani18) March 19, 2022
well, English is and has never been a measure of intelligence. Just a conversing lingo like many other in the planet.

— Francis Macharia (@kulmash) March 19, 2022
It's ok, have you heard the French, Dutch, Germans or Russians speak English ? Diamond yuko sawa

— Whisky and Beer Hub (@WhiskiesNBrews) March 19, 2022
Why would they correct him? It didn't bother the cast or producers why is it a bother to you? International footballers are hardly English speakers does that discredit them? They are communicating and understanding each other that's what matters.

— Joyce korir (@joycekorir2) March 19, 2022
He meant he is on his 31st year on earth. Now leave him alone ????????????

— Ngumbau (@Ngumbau___) March 19, 2022
Why should you be embarrassed ,and yet English is not your mother tongue

— Martin (@martinkasamba) March 19, 2022
How do you untie your button lol

— Jake (@unclejake_) March 19, 2022
The reality show features stars from Nigeria, Tanzania and Uganda as they try to balance out their demanding careers in Johannesburg.
Notable faces include Khanyi Mbau (South Africa), Nadia Nakai, Zari the Bosslady and Diamond Platnumz.
Related Topics