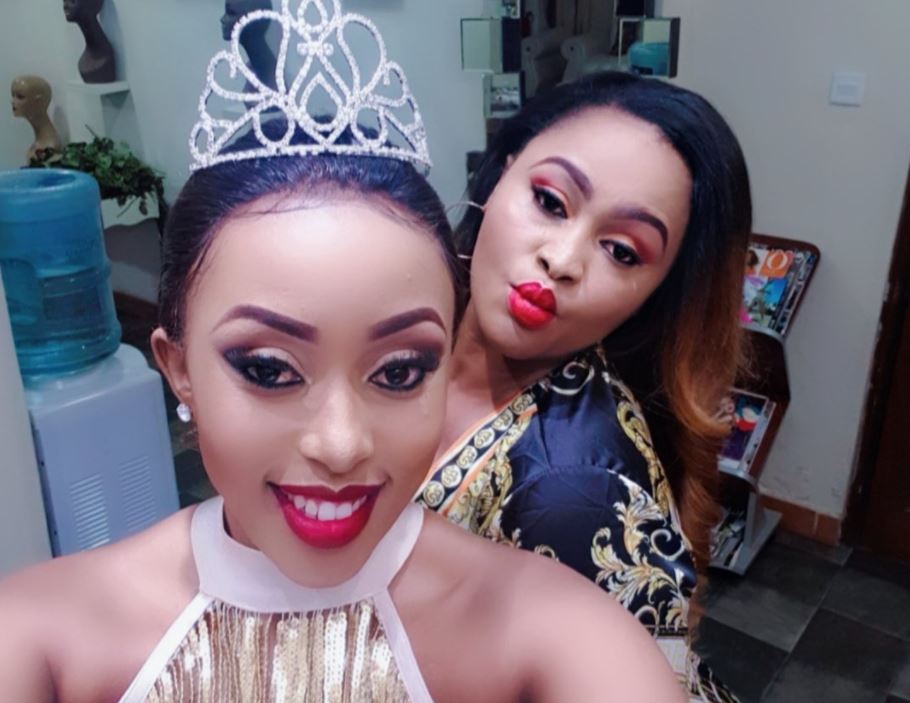 Socialite Amber Ray has refuted claims that her late best friend, businesswoman Empresal, died from a botched skin bleaching procedure.
Taking to her social media in a furious rant, Amber said her friend was born naturally light-skinned and has never attempted any skin bleaching procedure.
"I have never been the kind of person to address rumours but I just want to make it clear that my BFF didn't die of skin bleaching injection as you all idlers claim. She was born naturally light and so beautiful," she wrote.
Amber said Empresal's cause of death is yet to be determined, asking people to refrain from peddling baseless rumours over her demise and terming it as 'tea.'
"We are still waiting for the post-mortem results. So please, as much as it is 'tea' for you, at least get your facts right. Imagine we are her closest people, and we don't know yet what killed her and you, a stranger… you are busy running your mouth. Shame on you all! R.I.P Empresal," she added.
Since learning of her friend's demise, Amber Ray has limited her online interaction, a move that has left her fans worried.
"I just want to say that I've seen all your dms and I'm grateful for you all going an extra mile to check up on me. I'm doing much better now and I know with time everything will be fine… but never the same. All in all, its God's will," she wrote.
News of Empresal's passing hit the internet on Sunday, December 12, 2021, with numerous celebrities morning her demise and recalling the bond they shared.
"With you I had a friend, sister, cheerleader, partner in crime, pillar, mentor, a prayer partner and you even made me believe good people still exist. What I'm I going to do with this big hole you have left me with? It will never be the same," mourned Amber.
Radio presenter Jalang'o, too, remembered Empresal as a dear friend,. saying he would never come to terms with her death.
"The thin line between life and death, silence of death in life, the living dead, the tomorrow we don't know... Jovial you in and the night, deathly Silence in the morning! Yes I dint believe you are dead and I will never come to terms with your death! Wake up my dear friend! RIP Sally. @empresal," he wrote.