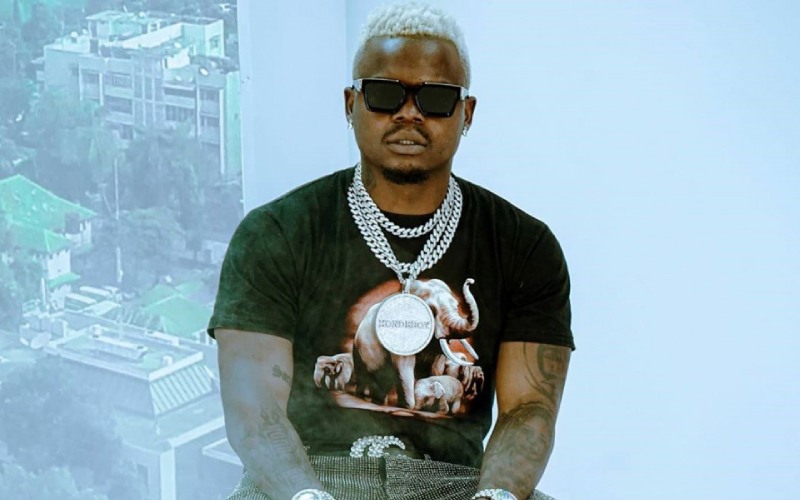 Singer Rajab Abdul Kahali, popularly known by his stage name Harmonize, has for the first time opened up about what exactly forced him to leave Diamond-owned record label, Wasafi Classic Baby (WCB). According to the singer, Diamond created an unconducive working environment that forced him to exit.
In an emotional interview shortly after jetting back to Tanzania from his US tour, Harmonize accused Diamond of jealousy when it became evident that he (Harmonize) was thriving in his musical career when he was still at WCB. He further added that Diamond was out to compete with him.
"I met with Diamond at a hotel and I asked him why we were being incited by other parties to fight. He dared me to compete with him, saying that I can never beat him, be it musically, financially, through the justice system and even witchcraft. I was shocked, and he got in his car and left," Harmonize said.
The Uno hitmaker went on to accuse Diamond of paying people to tarnish his name through fake stories that painted him on the wrong. According to him, he reached out to Diamond's mother Sandra Dangote to persuade her to intervene. However, she went on to use what Harmonize confided in her to scheme against him.
"All I wanted was peace. So, I followed Mama Dangote and told her Diamond and I were like brothers, and we had come from far and helped each other in many ways. I just wanted to make him proud that he helped make me succeed. While I was confiding in her, she was scheming on me. Her mentality was that my aim was to be bigger than her son," he added.
According to Harmonize, his ambitions and quest to flourish in the music industry cost him his spot at WCB Wasafi. He further accused Diamond of intentionally blocking the success of other artistes.
"Whenever a musician starts shining, they usually fallout with Diamond. For example, Shetta and Ommy Dimpoz were close to him, but once they started shining, they became enemies. Most successful artistes have had beef with Diamond. Look at Ali Kiba, Ben Pol and many more," he added.