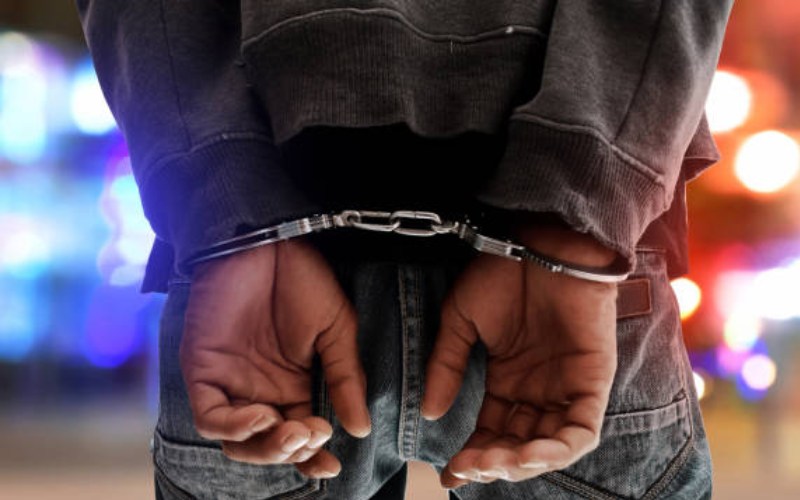 Police in Lang'ata on Saturday arrested a terror suspect who sought to know details of a popular joint in the area.
According to a statement by the DCI, the suspect, Ali Abdullahi Hussein, had approached a police officer on patrol at 2am and wanted to find out which day of the week the club has the highest number of revelers.
"The suspect who is a Somali national had at around 2am approached a police officer on patrol and cunningly sought information from him that he found suspicious.
"The suspect sought to know on which day of the week a popular joint along Langata road, hosts the largest number of patrons," read the statement in part.
DCI reported that the suspect then offered a cash reward when the officer hesitated to respond, raising eyebrows.
It was at this point that the officer on patrol alerted his colleagues who promptly arrested the suspect.
1,396 U.S dollars were recovered from the suspect and he is currently being grilled by anti-terror detectives to establish his motive.
This comes just a day after President Uhuru Kenyatta called on security agencies to heighten surveillance in the wake of unfolding events in the region.
The Head of State made the remarks when he chaired the National Security Council meeting at State House Nairobi.
"President Uhuru Kenyatta has directed internal security institutions to heighten vigilance across the country following the unfolding security situation in the region," said State House Spokesperson Kanze Dena Mararo.
The council is the highest decision-making organ on security.
Its members include the Inspector General of Police, Cabinet secretaries in charge of Defence, Foreign Affairs and Internal Security, KDF boss and the Director of National Intelligence Service.