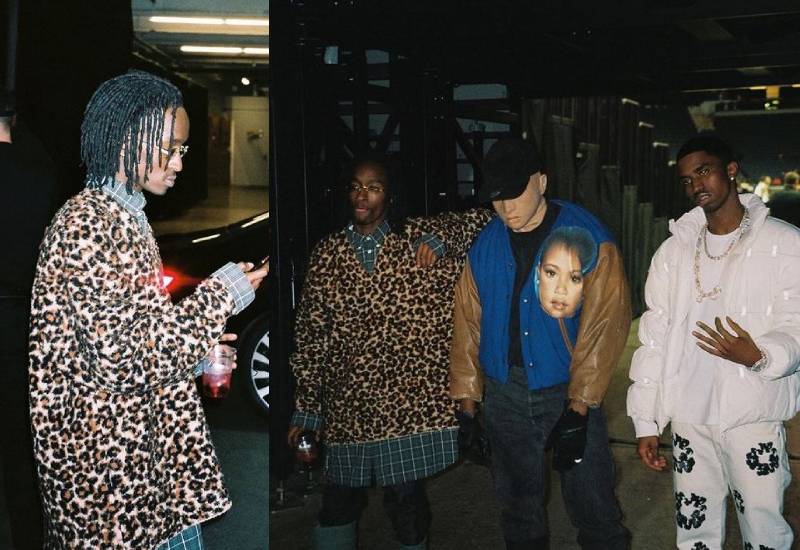 Kenyan-born rapper Kaycyy Pluto, real name Mark Mbogo is living the dream of most other twenty-something year olds.
He's going to basketball games with iconic billionaire rappers and mingling with A-list stars at their event after-parties. He is also on the verge of a major career break-through, having early on established notable business relationships and networks in the international music industry.
Earlier this week, the 24 year old artiste took to his Instagram account to upload enviable photos of a night out with Ye, who is popularly known as Kanye West, Diddy's son King Combs, and Ye's rumoured girlfriend, Vinetria among other friends.
The group attended Donda Academy's first basketball game which was held in Minneapolis. Ye has ventured into the field of High School basketball recently, establishing the institution as a prep school for talented sports prospects across the country.
The Flashing Lights rapper sat court-side with his entourage which included Kaycyy Pluto.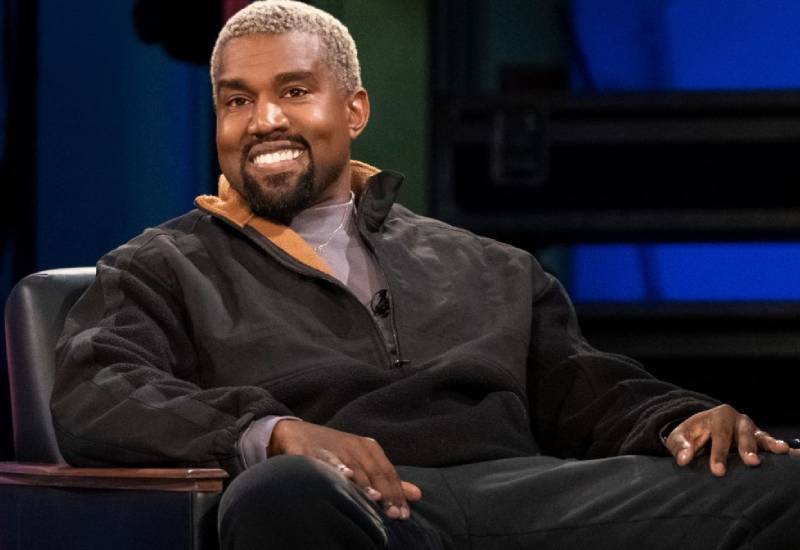 In the pictures uploaded by Kaycyy , the young artist has been captured strolling with Ye and King Combs. At one point, the Kenyan-born artiste has his hand hanging over Ye's shoulder as they arrive at the game.
" 'From the car to the game to the plane' Ye," Kaycyy captioned the images.
"New music?" he teased, adding, "by the way, we in my city."
In the pictures, the young rapper is seen enthralled in deep conversation with Ye and their friends. The group is also captured bursting in laughter, undoubtedly having a good time.
Kaycyy is dressed chicly in a leopard print coat, a checked shirt, jeans and the new Balenciaga- Croc boots.
His fans, and more so the Kenyan ones were inspired and left in awe by a glimpse into Kaycyy's celebrity lifestyle.
"This is crazy, salute on your success, representing all the way," wrote Winston, who accompanied his comment with Kenyan flag emojis.
"Let them know Kenya is on the map," wrote Carlton Mwendwa.
Kaycyy was born in Kenya and relocated to Minesotta, USA, at the age of nine.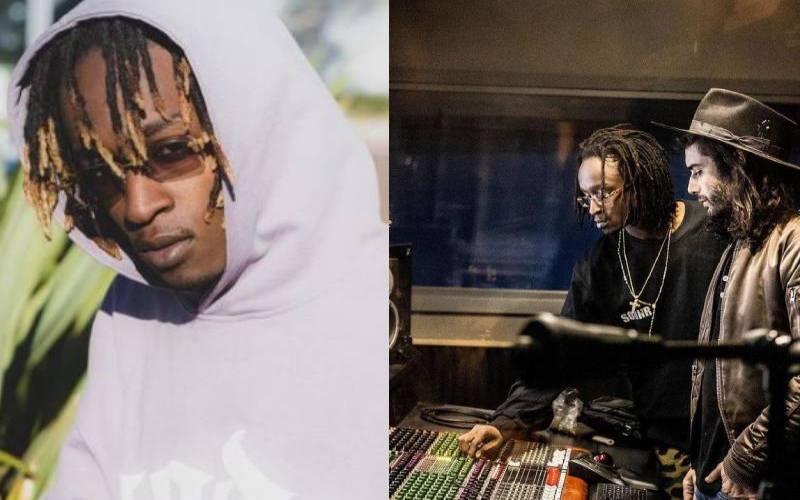 He told GQ magazine that he got into music through performing in church, and then recording raps with friends. His breakthrough reportedly came after he watched his brother perform Kanye West's Heartless at a school talent show.
"He came into contact with his current manager Abou "Bu" Thiam, approximately four years ago and his career's been on an upward trajectory ever since. A good friend of Kanye's, Abou introduced him to the star, who ended up signing him to his new record label YZY SND." GQ reported in August.
Kayycyy's vocals feature on "Keep My Spirit Alive" , the 16th track on Ye's album Donda.
According to GQ, Kaycyy previously released two full-length albums: Patient Enough in 2020, and Ups & Downs in 2021. He also helped produce Lil Wayne's "Big Worm", and has writing credits on Kanye West and Travis Scott's "Wash Us in the Blood."