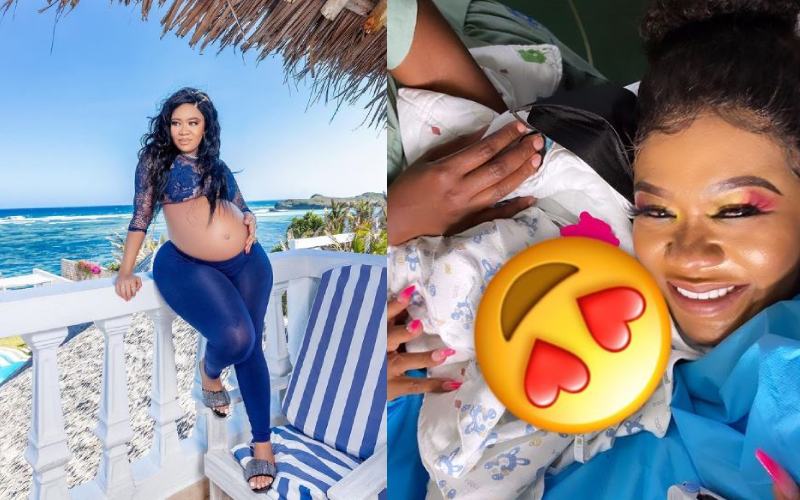 Popular socialite and businesswoman Vera Sidika has opened up about her child delivery experience. Taking to social media, the new mother of one revealed that she never wanted to feel any pain during the child delivery process.
According to her, she intentionally chose to deliver through Caesarean section, also known as C-section, as she never wanted to feel pain. Vera also disclosed that she has not been in any pain after her delivery as it is being managed round the clock.
"I told my doctor I didn't want to feel any pain at all and he said, say no more," she revealed.
Giving credit to the team that helped her deliver her child, the 32-year-old reality TV actress added that giving birth through Caesarean section is a personal choice and it purely depends on the team that is with you during the process.
"CS delivery and recovery depends on the doctor and his entire team. I love working with winners. I had the best team that's all. Zero pain from inside theatre and after. I love it!" she wrote in part.
Driving the point home, Vera alluded that her first C-section delivery experience has left her wanting to have 10 children. She advised expectant mothers, if they can, to always stick to one doctor as this will help manage the delivery process far much better.
"Would do CS over and over again. It has made me want 10 kids now. It's also good to book your private doctor. He understands you and your body better than just walking into a hospital and using the hospital's in-house doctors (on-duty) just coz it's cheaper. It's more expensive with your private doctor and his team but extremely worth it," she said.
The born and raised Mombasa socialite could not hide her joy as she promised to share videos of the delivery process soon.
"Can't wait to share my delivery videos of the process showing my baby coming out, meeting her mommy all glammed up. Damn. I did that! I'm so happy," she promised.
Vera and Singer Brown Mauzo welcomed their first child, Asia Mauzo, on 20th October 2021. The celebrity couple said baby Asia was born at exactly 10:21am at a city hospital.
"A princess was born. You will always be the miracle that makes our life complete," Vera wrote.