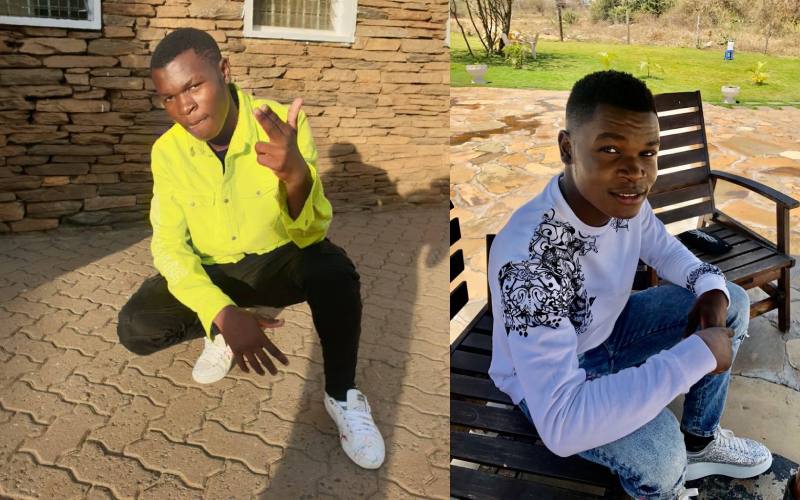 Teen star Daniel Simiyu aka Dantez 254, the sensational rapper behind the Kuna Kichwa and Alaah Gengetone hits, has had his contract suspended for one year following news that he is opting from school.
As the new school term was beginning this week, the 17-year-old told his mother that he was not going to resume school – at Friends Bwake Boys, Kitale - for his remaining two terms of high school as he had decided to "homeschool."
Speaking to The Standard, a devastated-sounding mother said she was shocked after her son told her that he and six other students had decided to study from home ahead of next years' Kenya Certificate of Secondary Education exams.
"This came as a shocker especially because all our family bills including his school fees are being paid by the management that has been supporting his music. I have made it clear that he either goes back to school or he starts to cater for himself," she said.
She added, "To make matters worse, after I spoke to his management on the matter, they said they were suspending his contract for a year before they can review it." 
Vusha Muhindi, Dantez 254's manager was equally disappointed. "We will not be releasing his new projects for the next year. We will also hold back his planned concerts. The truth is that we have been supporting Dantez 254 through his mother, who is our contact point. Refusing to go back to school is a case of indiscipline and as a management, we cannot condone that," he said.
Among the projects that have been suspended are planned international collaborations. Dantez 254's monthly allowances will also not be released, according to Vusha. His rented Nairobi house as well as his holiday driver have also been withdrawn.
"We will continue our support for the family and if Dantez decides to go back to school, we will pay his school fees. We are opposed to the fact that he can think of running away from school now that he has become a music star.
Everything we have been doing for him is pegged on school," said Vusha.