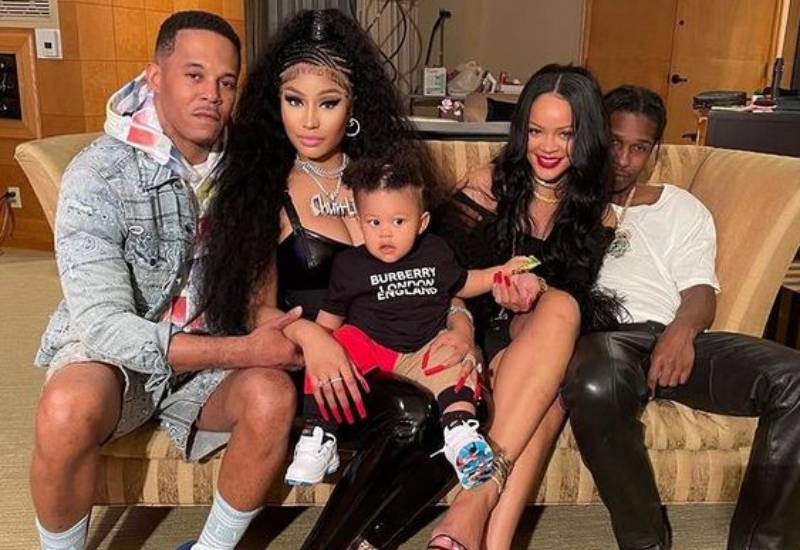 The internet went gaga yesterday evening when multiple award winning rapper Nicki Minaj posted pictures with the celebrated singer, fashion designer and entrepreneur Robyn "Rihanna" Fenty.
The superstars posed together with their significant others and Minaj's eight-month old son in a cosy photo. The image garnered more 4.2 million likes within 15 hours.
"Carribean girls reunite, love her down," Minaj captioned the photograph.
On the picture, Minaj is seen seated, poised, in an embrace with her husband Kenneth Petty with their son on her lap to the left, while Rihanna cosies up to her boyfriend, rapper A$ap Rocky on the right.
Minaj also posted a clip of herself with the 'Rude Boy' singer playfully posing for the camera.
"Carribean tings, you know what I'm saying?" Rihanna says with a giggle.
The post left fans speculating as to whether the celebrated artistes are in the process of making new music together.
Nicki Minaj's label, Young Money entertainment commented with a love heart emoji via its official Instagram handle.
On Twitter, the new photos got more than 200,000 likes and included a photo with some of Rihanna's family.
"Rih's family is just as beautiful and down to earth as her," Minaj captioned the post.
"It was unclear when the photos and video were taken, or what the occasion was. But they appeared to be enjoying each other's company, and people couldn't stop tweeting about their hangout session," Billboard magazine reported.
Rihanna and Nicki worked together on the 2011 song 'Fly' which was a track on Nicki Minaj's hit album 'Pink Friday'. The song peaked to number 19 on the Billboard Hot 100.
Rihanna has taken a hiatus from music since her 2016 album 'Anti', and her fans have been hungry for new music.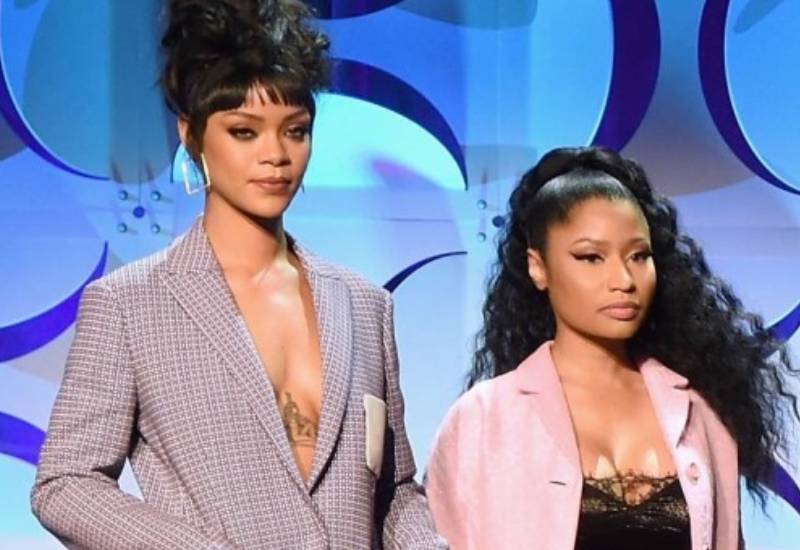 The singer recently achieved billionaire status following the massive success of her cosmetic line, Fenty Beauty and her lingerie line Savage X Fenty.
"Rihanna is now worth $1.7 billion (Sh187 billion), Forbes estimates—making her the wealthiest female musician in the world and second only to Oprah Winfrey as the richest female entertainer. But it's not her music that's made her so wealthy. The bulk of her fortune (an estimated $1.4 billion/ Sh154 billion) comes from the value of Fenty Beauty, of which Forbes can now confirm she owns 50%," Forbes reported in August.