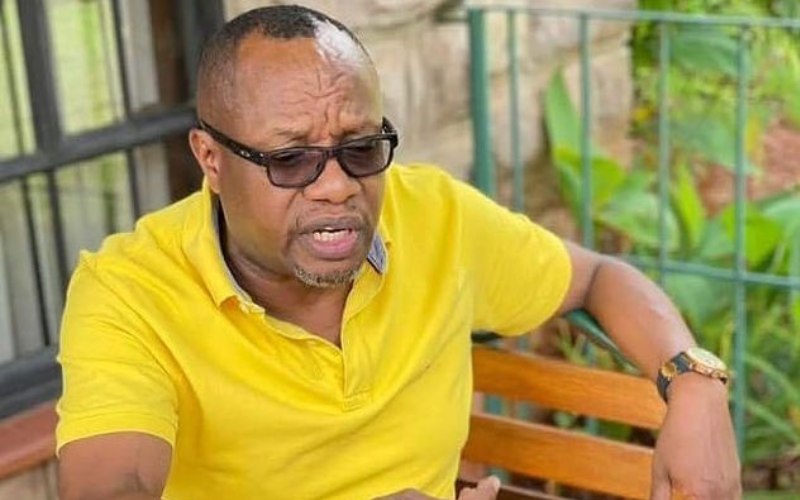 House of Grace Bishop David Muriithi has stated that he does not get any salary from the church but depends on donations from well-wishers.
Responding to a matter in which a woman demanded Sh100,000 upkeep for a child they allegedly sired, Muriithi noted that the plaintiff had a misconception that he lives a high-end life and may 'have caused herself to conceive with the sole aim of getting a slice of the perceived high-end life.'
The Bishop, in his affidavit, further stated that he will take responsibility for the child but will only pay Sh10,000 monthly due to his current financial situation.
"I offer to take full responsibility of paying fees for the minor as well as payment of 10,000 per month for the minor's upkeep bearing in mind my limited means and family responsibility," he says in the affidavit.
Adding: "... as a responsible adult who had a liaison with the applicant, I am convinced that it would be in the best interest of the child for me to take up reasonable parental responsibility over the child whom the applicant claims to be mine as that is the reasonable thing to do to protect the innocent minor."
"When I met the applicant she was living in her own rented house with her other teenage child sired from a different relation where she paid her own rent."
Muriithi also stated that he was not aware the woman was pregnant and only learnt about it when he called and was informed that she was in hospital to deliver a baby.
"The first time I learnt of the pregnancy was long after the relationship ended when I called to say hello and in the process she casually informed me that she was at St. Mary to deliver a baby which shocked me and so she is lying that I knew about the pregnancy," he stated.
The Bishop admitted that he had a short relationship with the woman that ended in 2018.
On being compelled to take the child to Koita School, he said he was not consulted and cannot afford the school fees in the said school.
Through lawyer Danstan Omari, the woman had also asked for utility fees including electricity (Sh5,000), gas (Sh3,000), DSTV (Sh2,000) and water (Sh3,000). Bishop Muriithi said DSTV is not a basic need.
The woman also sought Sh35,000 per month for rent.