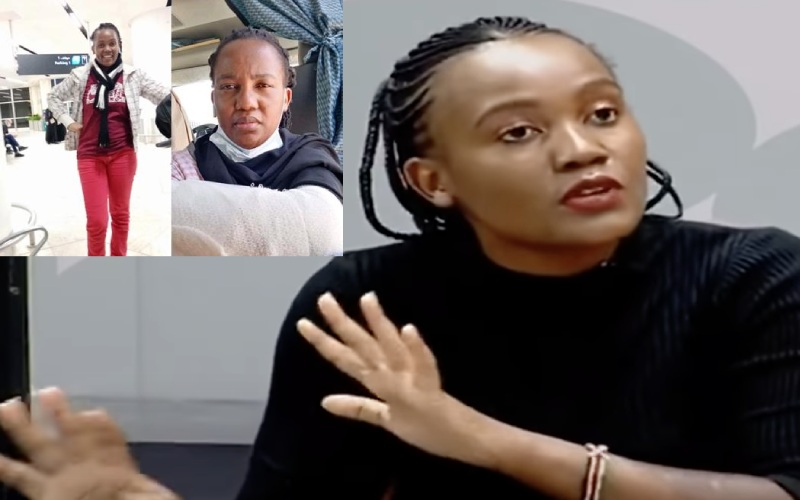 Getting a job in Kenya is not a walk in the park and this explains why a number of Kenyans cast their nets wider to try out their luck elsewhere.
There are success stories from some who have landed attractive packages, but there are also numerous cases of those who have had it rough.
When Faith Murunga underwent training in Syokimau on how to be a househelp in Saudi Arabia, she was hopeful that the opportunity would help her make some money and start something small back home where she had left her young family.
With a salary of approximately Sh23,000 a month, Faith had an elaborate plan to make good use of her earnings for a period of time but this was not to be.
"My journey to Saudi Arabia started with training in Syokimau here in Kenya on how to be a housemaid in Saudi Arabia. Upon arrival, they took my passport. The next morning things became bad.
"I went through hell. One time I was beaten so badly after my boss asked me to bring a cup and I brought a spoon yet I didn't understand the language. I used to have one meal in a day and that is strong tea," she revealed during an interview on Citizen TV.
She went on to state that she was often overworked and had to cook meals for more than 100 guests on several occasions.
"At some point, I thought I would die. My boss in Saudi Arabia poured hot water on my arm and that's why I have this burn. I know many Kenyans who have died in Saudi Arabia. If the government does not take action many more will die," said Faith.
She also pointed an accusing finger at some Kenyan officials in Saudi Arabia who turned a deaf ear to her call for assistance.
ALSO READ: Jimmy Gait: Most Kenyans are mistreated in Middle East due to immorality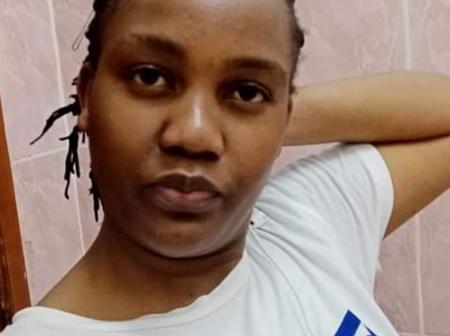 "I got no support from any Kenyan official in Saudi Arabia. I called one Embassy guy and they used vulgar language akaniambia you are a girl enda ufanye ile kitu wenzako wanaeza fanya ndio ufanye kazi… lala na boss yako ndio ufanye kazi," Ms Murunga said. 
She managed to get away from the hands of her employer when she was asked to take out the trash and immediately ran to the Red Cross offices where she was assisted.
Asked whether she would recommend someone for a job in Saudi Arabia, Murunga said she would not advice anyone to go or not, but would strongly encourage them to conduct a proper background check on the agencies involved.
On his part, Labour CS Simon Chelugui assured Kenyans working abroad that the government is aware of the difficulties they are facing and soon a number of minor issues about their terms of employment will be ironed out.
"As government we acknowledge the challenges being faced by our people seeking livelihoods in the Middle East. We negotiated our existing bilateral labour agreement. I intend to visit Saudi Arabia possibly within the next 30 days.
"We have about 97,000 Kenyans in Saudi Arabia. Over 200 Kenyans are on deportation or transit back home driven by different factors. Some have run away from their previous contracts and they have been reported to the authorities," he said.