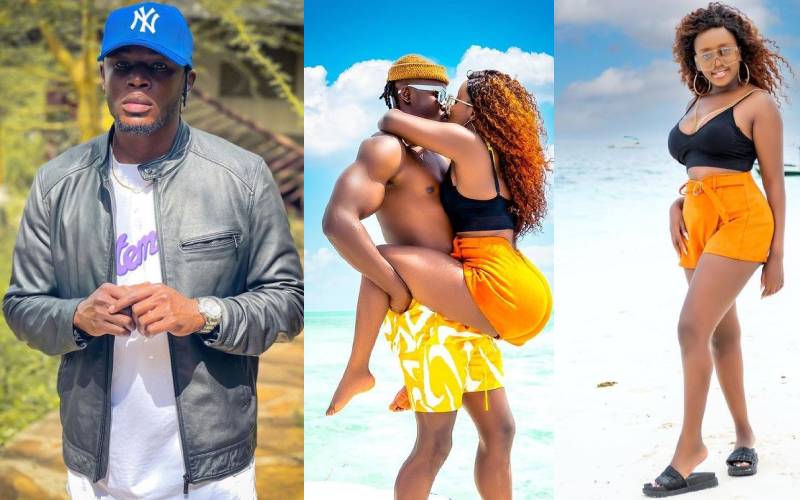 Pop artistes Nadia Mukami and Arrow Bwoy have finally let the cat out of the bag days after word was rife about their relationship. "This is not about clout chasing. Most people don't understand but I have come of age when I need to have someone I can build a future with," Nadia disclosed while on a live stream with his shirtless partner by his side.
While narrating about their love journey, the two said they could no longer hide their relationship status.
"Sometimes we'd go for meetings or even enter hotels at different times and act like strangers to disguise what we have yet we shared the same bed the previous night," they went on. 
The Radio Love hitmakers have in the past denied rumours that they were in a relationship. It was Nadia who went spilling the beans first on national television that there could be more than just musical chemistry. 
They however admit that their love journey was marked by turbulent times and there were days when they couldn't see eye to eye.
"It got to a point when I actually hated the song because every time I would perform it and we had issues it would hurt my feelings."
Arrow Bwoy also opened up on how he was attracted to Nadia's zeal and passion during late-night studio sessions.
"We'd talk about nothing for hours. I remember a day we talked for four hours just cracking jokes and sweet nothings."
In yet another stunning revelation, Arrow Bwoy alleged that at one point thought he was suffering from a serious medical condition.
"The recording took a long time because I thought I had throat cancer. I was ailing and my voice was hoarse." he indicated. "However, I had to do it because I'd see her dedication and hardwork," he explained, stating that the tough period cemented their fondness.