Siaya Senator James Orengo on Tuesday heaped praises on Kenyan music group Mbogi Genje, describing their latest song 'Warena' as artistic.
Orengo, who attended the Skiza thanksgiving ceremony in Ndakaini, Murang'a, lauded music made in Kenya.
"Am currently in Ndakaini, Murang'a County for the Skiza thanksgiving ceremony, I quickly remember this group of young Kenyans Mbogi Genje, who are doing a wonderful job.
"Their latest hit featuring Khaligraph titled Warena is greatly artistic. Music made in Kenya," he tweeted.
Warena, which premiered three days ago, has amassed over 350k views on YouTube and that is set to go higher due to the growing popularity of the song.
Interestingly, most Kenyans felt a bit confused by the lyrics in the comments section but admitted they liked the flow.
Anita Shiq: Wangapi hatuelewi Bt tuko like "skia mistari budah"
Jeffree: Militan govana is the only artist who can read the doctors handwriting
James Thee Don: I don't understand anything from this guys lakini napenda flow
Mandla: Polite request: Avail the updated Sheng' dictionary pale Play Store. We all need it
Jamaranda: Sheng ya Mbogi genje is on another level mpaka inafanya verse ya O.G inasound in English
In a recent interview with Standard Entertainment, Mbogi Genje, which comprises of Smady (Antony Odhiambo), Guzman (Teddy Ochieng) and Militant (Malaka Yuen) said they intend to take over the airwaves with their unique style which heavily relies on sheng.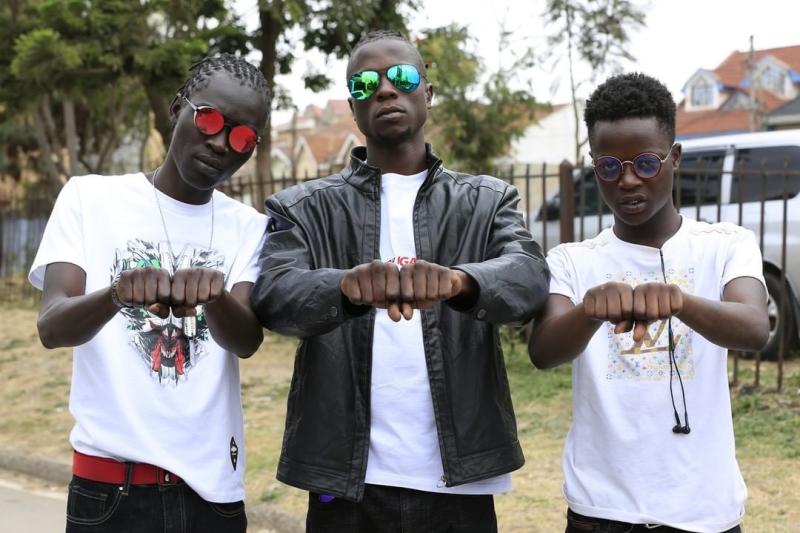 "We really feel like this is the right time for our breakthrough. We feel that it is time for us to take over the Gengetone wave. No other group is releasing more songs than us neither is there another as organised and business-oriented right now.
Also read: Mbogi Genje talk about misconception of being gangsters
"The demand for our music is now there and fans are asking for more. We have numerous invites to concerts and club shows," they said.
Elsewhere, ODM leader Raila Odinga applauded Gengetone singer Mejja for his Tabia za Wakenya track, saying it recounts Kenyans' true nature.
Taking to Twitter, the former Prime Minister said he heard Mejja's song playing somewhere and liked it. According to him, Kenyans actually do the numerous things the singer mentions in the song.
Also read: Why Mbogi Genje is taking over Gengetone
"Mejja's Tabia za Wakenya hit was playing somewhere this morning and it got me thinking, it is true! Masaa na mkenya lazima atachelewa lakini sherehe?!…" Raila tweeted.