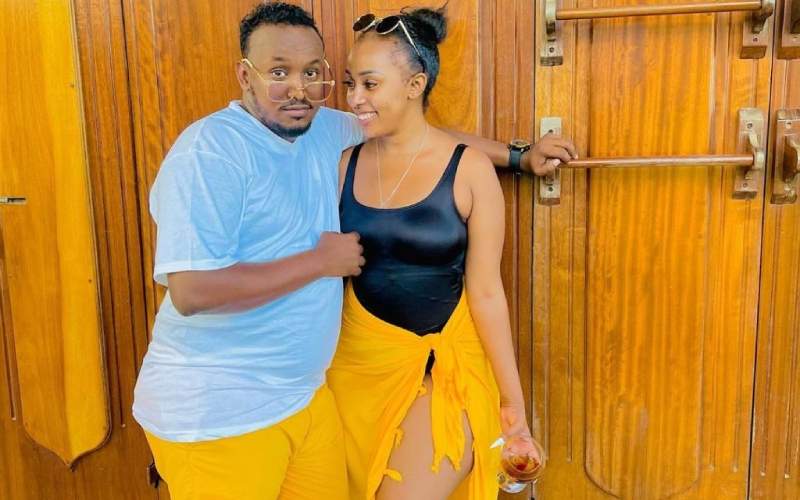 When love goes south and the relationship hits rock bottom, most of the time love birds find themselves in situations that can only be described as awkward. Take for instance having to live with the tattoo of your ex's name on your skin. Well, this will not be the case for popular socialite turned businesswoman Amber Ray who had tattooed her ex-husband's name on her back.
Taking to social media, socialite Amber Ray insinuated that she will cover it up with a dragon because life must go on.
"What about the tattoo on your back? Since you are not together anymore?" asked a fan, to which she responded: "Nitawekelea ingine ya Dragon juu yake na life iendelee, (I will cover it up with a dragon and life will go on.)
While Amber did not give details about why exactly she has parted ways with Jamal, in a recent Q&A session on her social media, the mother of one revealed that she did not fight to keep the relationship but fought for herself.  She added that she has no regrets about the relationship because according to her, life is all about creating memories.
Recently, Amber deleted all of Jamal's photos from her social media accounts, leaving her followers with more questions than answers. 
Now that she has come out and declared that she is single, the social media sensation has also expressed her desire to date internationally jokingly adding that her tribe needs to be represented abroad.
"For now, I want to go international. I have to represent my tribe beyond the borders," she said.
Let us hope this is not one of her many pranks to gain clout.