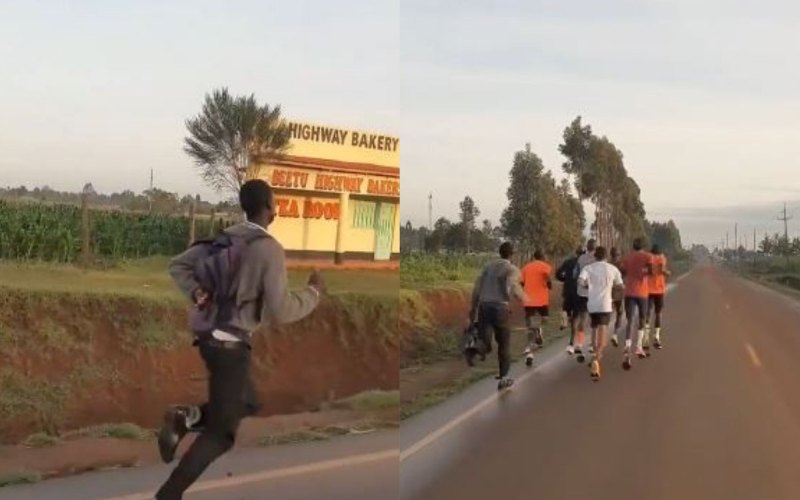 A video of a student running to school in Uasin Gishu County alongside athletes went viral last week and many wondered why no one had seen his enormous potential.
Speaking to Standard Entertainment, Dennis Cheruiyot, a form four student at RCEA Kiplombe Secondary School, said he joins the athletes every morning due to his passion for athletics; he also looks forward to being a top sportsman in the country.
"I have been running alongside the athletes almost every day. At times I am usually the pacemaker because I am pretty fast.
"It takes me approximately 10-15mins to get to school which is about 4km away," he said.
Cheruiyot was also thankful to athletics coach Neto Goncalves who spotted him and promised to nurture his talent after school.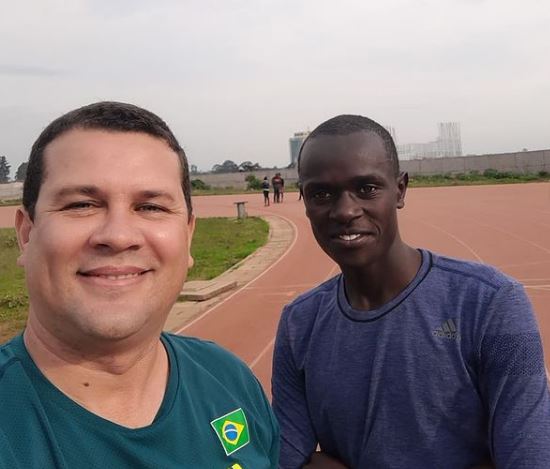 "For now I want to focus on my studies. Afterward, I will join a training camp in Iten and hone my skills further.
"I have always been passionate about athletics and I think I am built for middle to long-distance races," said Cheruiyot.
Adding: "My dream is to get to levels reached by Eliud Kipchoge. I look up to him and his work ethic motivates me."
Cheruiyot also revealed to us that he is the games captain in his school and always emerges first during inter-class competitions.
The 20-year-old, who is the sixth-born in a family of eight, stays alone and does menial jobs to survive.
He said that a few well-wishers assist him in meeting his basic needs, but he is struggling to make ends meet.
"I appeal to any well-wishers out there to assist me in any way possible so that I can complete my studies.
"That is the most important thing for now," he said.