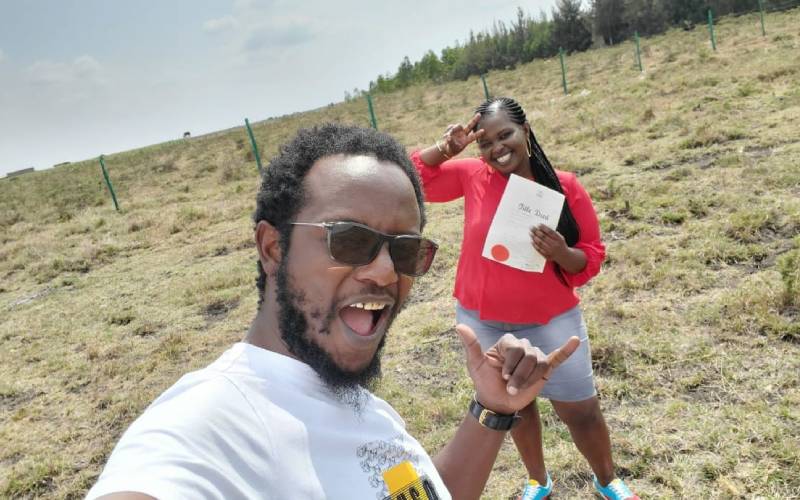 Comedian Professor Hamo is set to build a house for Jemutai after revealing to his followers that he has already bought a piece of land.
Taking to social media, Hamo shared a photo of himself and Jemutai holding a title deed with the caption: "I can build a house, you'll definitely make it a home."
Despite the rough patch the two went through a few months back, it seems they have buried the hatchet and are intent on building a home for their kids.
"I know we've been through a lot but it's not how we start but how we finish that matters, it took time for you to believe that I wanted my family to be together and happy, it's still work in progress but this is a start.
"I can build a house,you'll definitely make it a home," wrote Hamo.
Jemutai could not hide her joy as she asked the Almighty to bless their plans of building a home.
"See God. Thank you. Now let's build a home," she wrote.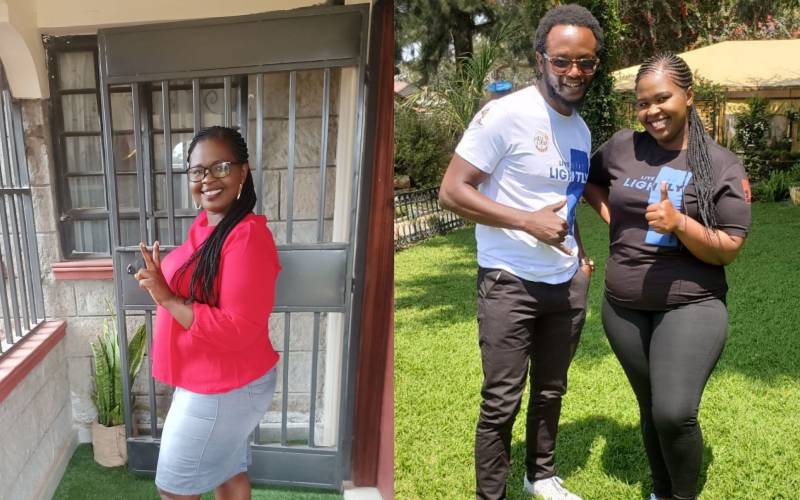 Hamo's apology
In May this year, Professor Hamo took to social media to apologise to his children following weeks of his unending saga with Jemutai.
Hamo, who was accused of neglecting his kids, also apologized to his wife and thanked her for accommodating him despite his shortcomings.
He acknowledged that there are some things he would have handled differently but stated that he had learnt so much.
"Apologies are made when someone realizes and owns up to their mistakes. I had to go back to family and make good with them otherwise all this would have been a facade…
"I would like to thank my boss turned mentor, Mr. Daniel Ndambuki 'Churchill' and Life coach Robert Burale for instilling vital knowledge & wisdom in us tukikunywa kale ka chai kamejaa maziwa miiingi..!
"A big thank you to Jemutai for agreeing for us to sit-down and have a peaceful discussion on how we are going to raise our kids. A special thank you to Zippy you still accommodated me despite my shortcomings," he wrote.
Also read: Jemutai discouraged against selling Facebook account
The former HOT 96 radio host also asked for forgiveness from his kids and promised to be there for them.
He also extended his apology to his former employer, Royal Media Services, for dragging their name into his mess.