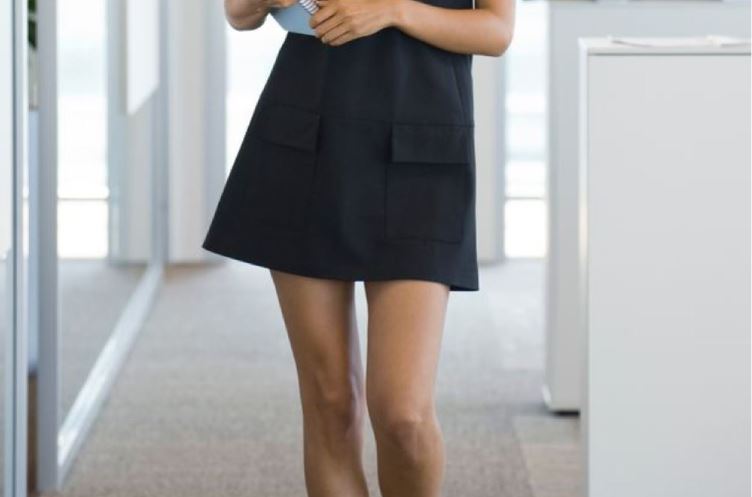 A chief in Mombasa has banned women dressed in spaghetti strap, mini-skirts and shorts from her office insisting they must dress decently before they seeking government services.
The dress code policy has sparked debate in the social media and streets of Mombasa with many saying it goes against State policies of nondiscrimination of Kenyans seeking government services.
In an interview, the Chief Yasim Omar said she had not banned anyone from getting services, but insisted it was wrong for ladies to visit government offices in attires overly exposing their bodies. 
"I've been vilified in the social media but the woman was dressed indecently. Her breasts and thighs were overly-exposed. Elders who help me with cases felt uncomfortable," said Ms Omar. 
She said respectable people like clergymen or parents and their children visit her offices for services and "it was not right for women to come with their breasts and thighs out." 
"I serve many women but it is also improper for them to come to the office dressed in a spaghetti strap exposing breast, short miniskirts and shorts with all their thighs out," she said. 
Ms Omar claimed as a mother and community leader it was her responsibility too to teach girls morals but denied accusation that she has been turning women dressed indecently away.
A section of residents have threatened to storm Omar's office accusing her of discriminating against women on the basis of dressing. They say it was ploy to ridicule ladies.
"There is a notice on the door to the chief's office banning some attires. It is uillegal for a chief to impose a dress code on people going to seek services," said Andrew Mativo. 
The notice reads: "Ukija ofisi ya chief vaa nguo za heshima. Yaani mavazi ya kukusitiri (dress properly when visiting the chief's office. Attire that covers you well)."