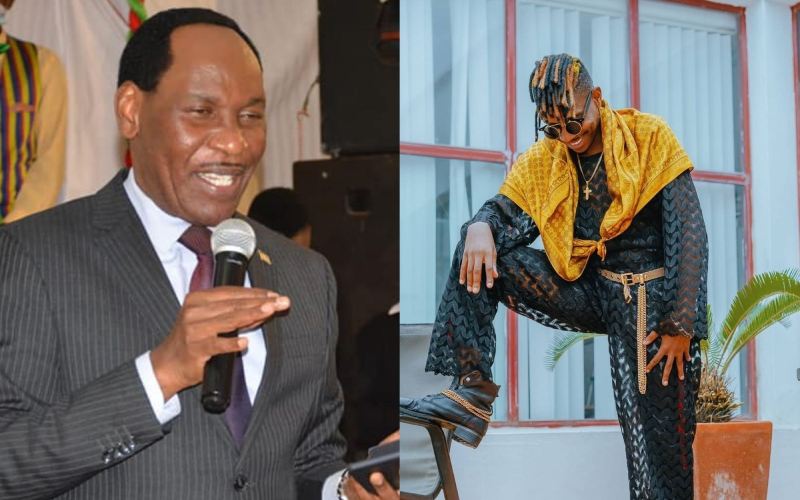 Comedian Eric Omondi on Thursday lashed out at Kenya Film Classification Board (KFCB) CEO Ezekiel Mutua for calling him poor and broke.
In an audio clip that has been doing rounds on social media, Mutua is heard labelling Omondi broke after he contributed Sh200,000 to Bahati following the cancellation of a deal between the singer and KFCB.
"Hakuna pesa alitoa. Omondi ni maskini…hizo ni sarakasi za kujionesha. Wanafanya hizo sarakasi waoneshe wanakejeli serikali lakini hakuna pesa ya kweli.
"Hawa watu wote ni maskini bwana wa kusaidiwa. Mbona hakumpatia mbeleni?Omondi hana ata mia ata elfu kumi ya kupatia watu…wasanii wanaumia…yeye ni muombaji. Sarakasi ndio zinafanya wapate depression. We talk to them and we know them and we know who is making money," said Mutua.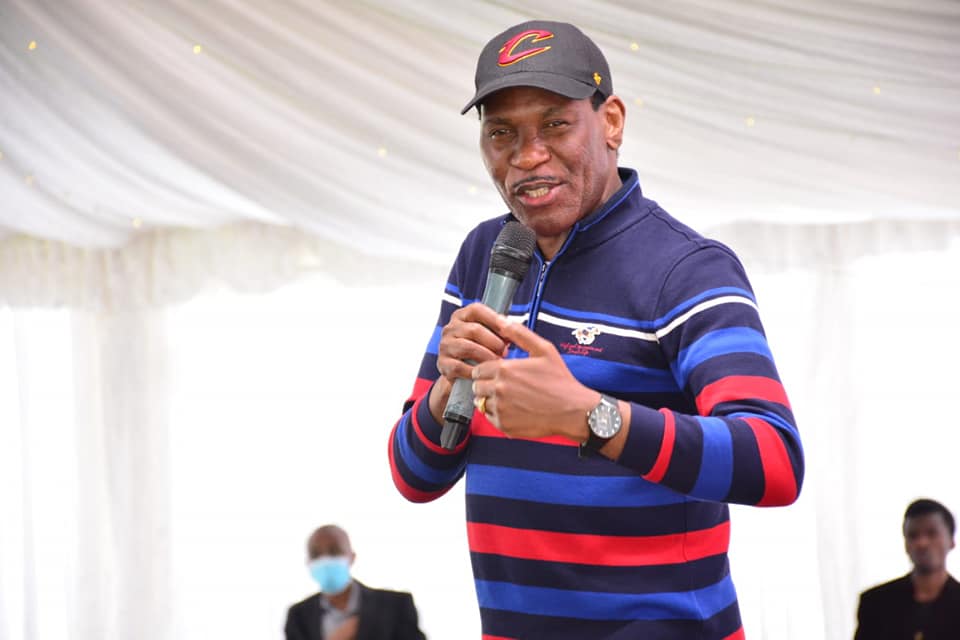 A furious Omondi took to social media to respond and hit back at Mutua, accusing him of misappropriation of public funds.
He went ahead to accuse the moral cop of failing to honour his pledges to artistes and promised to eject him from office once he gets back from Tanzania.
"ENOUGH is ENOUGH!!! We have to stop this NONSENSE!!! All the money I make is through blood and Sweat, most of the money you make is through Misappropriation of Public funds. Kama mimi ni Maskini basi wewe ni MWIZI, wa PESA za Serikali.
"You promised @mulamwah only to withdraw at the last minute, then you did the same with @bahatikenya only to let him down on the day of his event I had to come through for him like a true brother, but you are a pathological liar Daktari," wrote Omondi.
The comedian was particularly incensed by Mutua's sentiments that the entire showbiz industry is suffering and most of them are living fake lives.
"I am currently in Dar es Salaam about to make HISTORY by filling up the NATIONAL STADIUM and making money while at it. I promise you by the time I land back in Kenya I will ensure you are not occupying that office by September, juu you cannot call an entire industry MASKINI ambao hawajiwezi. Hawa ni Vijana ambao wanajituma ili wapate chakula. ENOUGH!!!"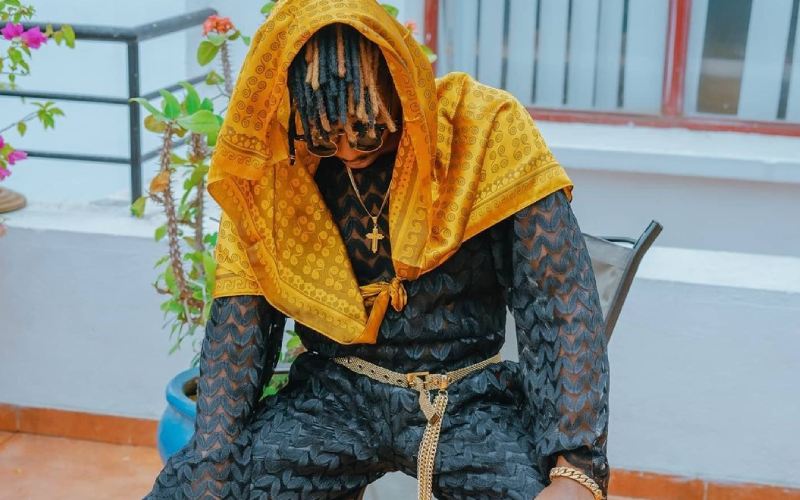 On June 12, 2021, Mutua announced on his Twitter page that he had cancelled a Sh200,000 offer he had made to Bahati for posting unclean content. 
"This week @InfoKfcb cancelled over 200k cash and other kind support to musician @BahatiKenya following the posting of videos which contravened our clean content and partnership policy. Our team decided to cancel the support and disassociate completely with the planned event", the tweet read.
Ezekiel's outrage was probably about the 'Fikra Za Bahati' music video where Bahati is enjoying a cigar in the company of a woman.