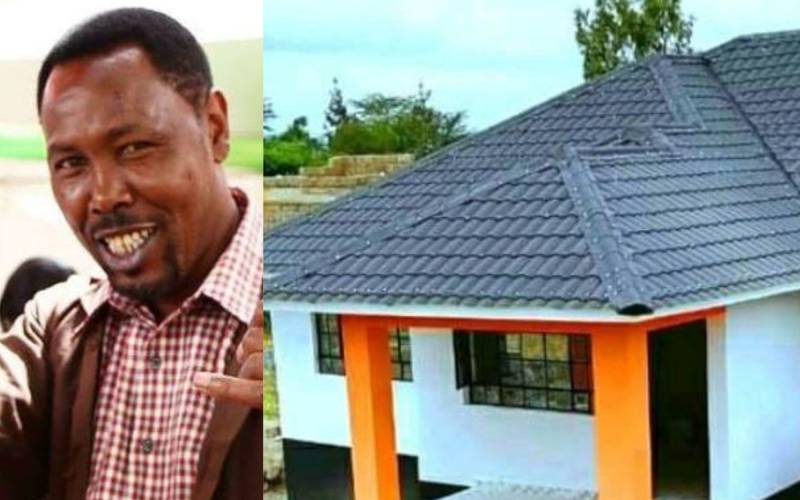 Former Tahidi High actor Joseph Kinuthia aka Omosh is yet to officially move into his house.
Although the house in Malaa, Kangundo Road, was handed over to him, the thespian will not move in just yet due to some logistical issues.
Speaking to Standard Entertainment, Sung Timber CEO Kathy Andrews stated that there were a few things yet to be done but the house is all but complete.
"We are yet to fix some of the sinks and kitchen cabinets but that will be done by next week. We also had a small hitch in installing electricity due to the proximity of the house to the main road.
"We might have to go the solar way to avert this," she said.
Online, a section of Kenyans wondered why Omosh was being pressured to move into an incomplete house but Kathy called for patience, assuring that everything was going according to plan.
"You understand that Omosh has kids and he needs to make arrangements around how they will be transferred to nearby schools.
"There was a company that also promised to furnish the house and that will happen in due course," she said.
Asked why they are yet to put up a concrete fence, Kathy said the house is located in a gated community and that is not possible.
"This is a gated community so we cannot erect a concrete fence. You should expect some adjustments here and there whenever you move into a new home.
"We also intend to plant some grass and flowers around the home and we are sure Omosh will love it," she said.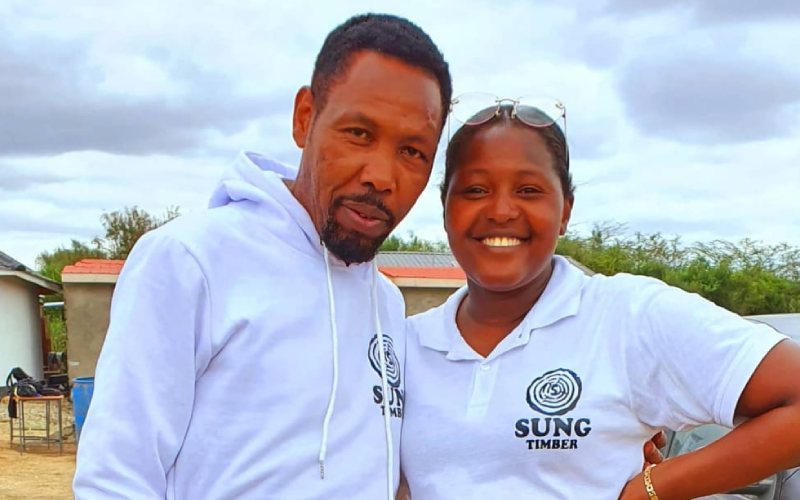 In a previous interview, an elated Omosh said moving into his new home is a dream come true and was grateful to all well-wishers who contributed in one way or another.
Asked whether he has any plans to sell the house and use the proceeds to run personal projects, Omosh clearly stated that he has no intentions to do so since this is a gift and he ought to treasure it.
"I don't know why a section of Kenyans never want to see progress. Why would I even think about selling the house? I personally don't even know how much it cost to build it. All I'm looking forward to is my house and rebuilding my career," he said.