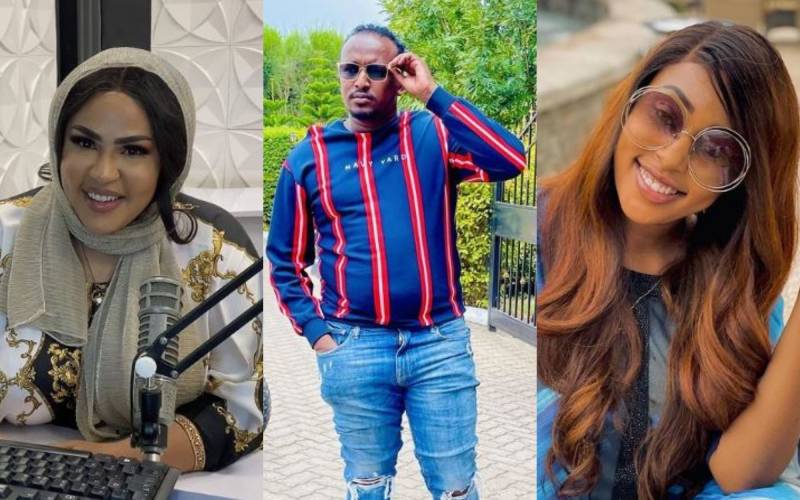 The two wives of businessman Jamal Roho Safi, socialite Amber Ray and Amira, confronted each other on Tuesday evening over who was more entitled as a wife.
Drama started a few minutes to 10pm when Amber went live accusing Amira of hurling insults at her while she was cooking.
""Mimi niko kwa jikoni naskia shetani, mrogi...Anakuja kwangu kufanya nini? Ati coz mimi ni bibi wa pili ninyanyaswe? (I was in the kitchen when I heard her (Amira) call me names, satan, a witch...why did she come to my house? Just because I'm the second wife, I won't sit down and watch her insult me). I never seduced her man," said Amber.
Amira, who was in the company of a group of ladies, accused Amber of using black magic to seduce her man and they warned her against causing trouble in people's marriages.
The ensuing melee attracted the attention of neighbours who craned their necks to get the perfect view of the melee.
A number of security guards asked the women to go back to their houses but Amber refused, saying Amira was the cause of the saga.
Also read: Amber and Amira trade blows on social media
"This is my house and this is my compound. I got home late and I heard someone shouting outside my gate. I never went to her place. She came to mine. Kieleweke!" shouted Amber as neighbours watched on.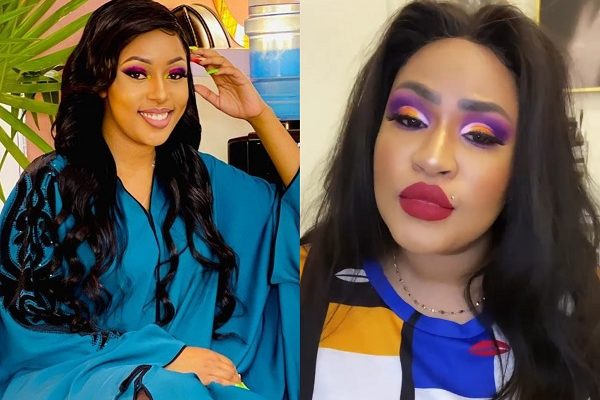 A few minutes past midnight, Amber went live on Instagram holding a bouquet of flowers that she supposedly received from Jamal.
The businessman seemed to be in a relaxed mood at Amber's house as he chatted away the night with a couple of friends, perhaps in a bid to calm the tension that had built earlier.
On Monday, Amber revealed plans to move from her residence in Syokimau to a new location over security fears.
Showing off her new soon-to-be home on Instagram, the mother of one explained that she no longer feels safe in her current residence and will be moving to protect herself and her peace of mind.
"Can't wait to move into my new home, #Miss independent. Thank you God for the journey," she wrote.
Responding to one of her fans saddened by her move, Amber admitted that deciding to move was far from easy but felt necessary.
Also read: Amira explains how she found out about Amber Ray
"I knooooow, it actually hurts me to move but my peace of mind will always come first.
"I'm sorry but this place isn't safe for me anymore," she wrote.