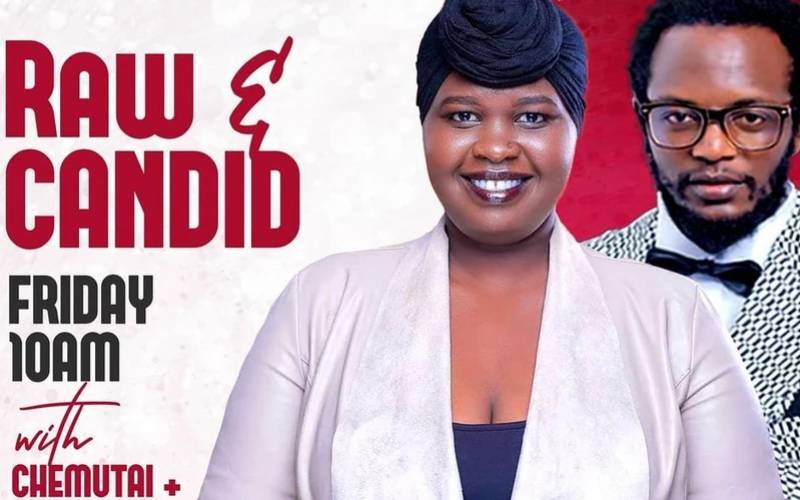 Former Churchill show comedians Prof Hamo and Stella Bunei popularly known to her fans as Jemuatai have teamed up on an upcoming show dubbed Raw and Candid and netizens are not pleased.
Reacting to the show announcement, a section of infuriated online users flooded the former couple's comments section accusing them of clout chasing.
Some however refrained from pointing fingers at the comedians explaining that Prof Hamo and Jemutai's situation has taught them to mind their own business vowing to never give their opinion or pick sides when it comes to celebrity couples conflicts.
Here are some of the comments from the post;
Realdanieljuma It is evident that you guys just made a fool out of us
I_am_me_she Honestly handle your home issues privately! Kids are involved!!!
Shirley.nestor The design people have to turned just to make money, shocking!
Gladgladu Am just disappointed in women. Any way minding my business
Amwaki97 Hehe Kenyans this was just business
Winnie_cheruto Atleast I just said sorry Chemu... What about all those people that went all out? How do you feel?. Ati ooh leave him.. Ooh.. What are you going to tell people now?
Aukobenter Even you…. After we showed you so much pitty you still went back to Oreo?
Byrumkweya Clout chasers
Nutritionistwawira Do whatever makes you money
Shamikk_collections you played us
Careenleon254 I have just learnt to mind my own business in this world
Kemmy_kemi Social media in laws need to know how to mind their own business… People are out here looking for ways to make money.. It's business as usual.
Expose'
Sometime in May, the mother of two reached out to popular blogger Edgar Obare asking him to help her sell her Facebook account.
According to Jemutai, she was going through a financial crisis and needed to sell her account to be able to fend for her children since Prof Hamo had abandoned them, a claim he strongly denied.
She however ditched the idea after numerous individuals advised her on how to monetize the account instead of giving it away.
"Jemutai I beg you, don't dare sell that account with almost one million followers. I can bid for it but noooo. It is your lifeline, you have built it for years and those are your fans. You need it for the kids and forget that man so that you can focus and think straight. If well managed, it can earn you more monthly than the one off you are asking for.
"Instead get mentorship from those making it in the influencer world or get a manager or a PR company to get you endorsement deals. Don't undermine SME's, there's more to the business thus more money regularly. Kidogo kidogo hujaza kibaba," advised Sarah Kabu.
Shortly after the allegations went viral, Prof Hamo demanded that a paternity test be done to ascertain whether Jemutai's two children were his as she had alluded.
After learning of the positive paternity test results, he took to social media to apologize to Jemutai and his kids and she forgave him.