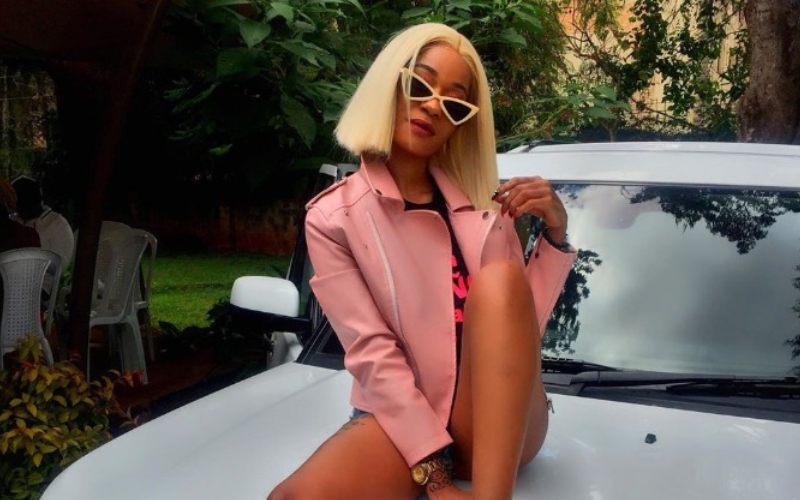 It's no longer a secret that female Kenyan rapper and urban fashion enthusiast Noti Flow (real name Natalie Florence Kutoto) is dating a girl.
She has been quite open about it over the last two months and now, the petite singer has opened up as to why she decided to switch positions.
She narrates how a previous relationship ended up in abuse and that she is in court seeking justice for the physical and emotional harm it left on her.
After making a long post on her Instagram page today, June 4, where she shared her unfortunate incident, Noti Flow told Standard Entertainment and Lifestyle she is "done with men" after finding true love in a girl.
"I had an ugly incident in my previous relationship. My previous boyfriend was abusive. He attacked me physically and left me bruised. That was around November last year. We already have a case in court and I trust justice will be served," said the rapper who is known for her hits such as Foto Moto, Your Boyfriend and The Game is Mine.
"He wanted to go through my phone and I said no as we had agreed not to do that from the onset. At some point, he went through my phone and questioned me about a text message and after that he went physical on me," she added, noting that a photo on her Instagram page, in which she has a bandage on her back was from the alleged attack.
Never afraid to speak her mind, the Pulse Music Video Awards (PMVAs) winner said single girls should be educated about domestic violence. 
"Domestic violence does not only happen in marriages. It happens to those dating too, young lovers…everyone…People have been silent about this. I can't be…" 
"I have always believed in love and I believe if you love someone you will do anything for them. Emotionally let alone physically you would never be afraid to show the world you love them and you wouldn't see the need to cheat on them.
"I found true love in a girl, yes. She's everything I ever wanted. She loves me truly and she'd never wanna hurt me. Never. I am happy she helped me get over the trauma from my previous relationship," candidly, wrote the She Don't Know rapper.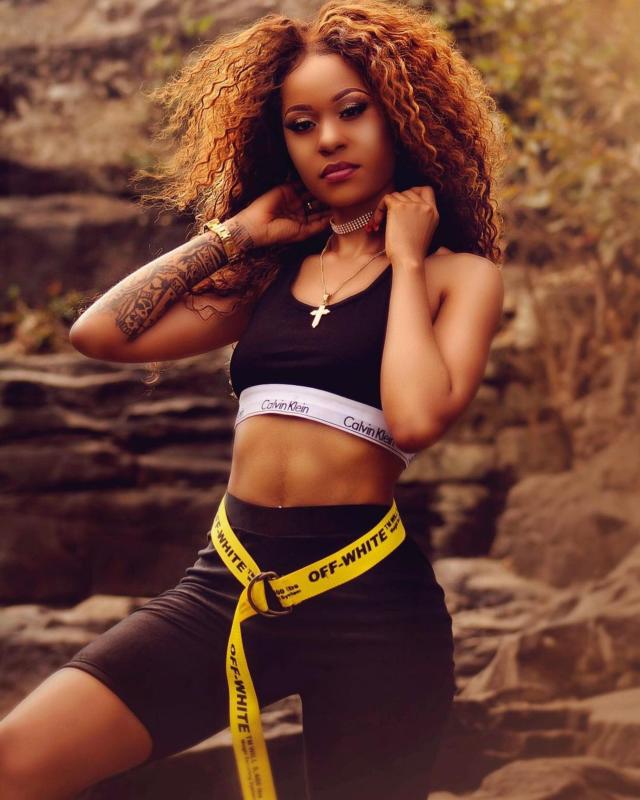 The rapper has dated fellow hip hop star CMB Prezzo in the past before hooking up with singer Colonel Mustapha. That was before she got into a relationship with the said man.
The star, who is also an actress, has in the past been open about her sexual orientation. She once told Pulse Magazine that she loves women and men alike.