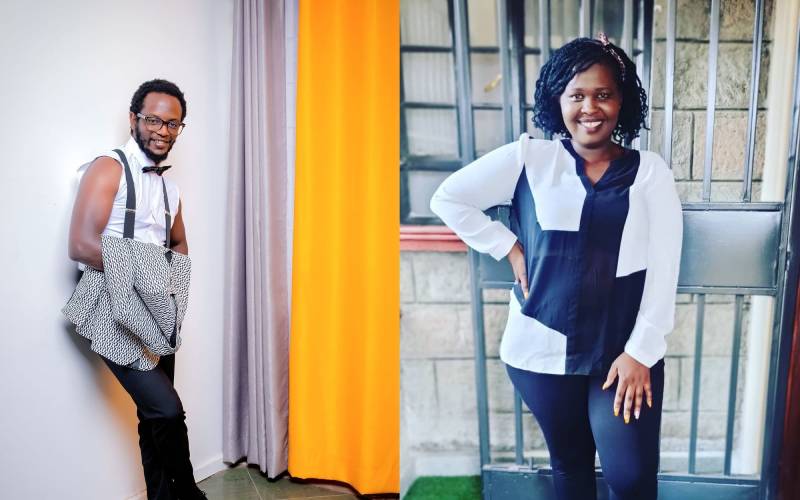 Following weeks of push and pull, the dust finally settled and comedians Professor Hamo and Jemutai seem to have buried the hatchet.
Through a post on social media, Hamo wished Jemutai a happy birthday as she turned 30, describing her as an amazing mother and funniest person he has shared life with.
"Help me wish this amazing mother the funniest person I've ever had the luck to share life with and all round super woman a happy birthday
"Welcome to the third floor ntakuonyesha watu huka wapi," wrote Hamo.
Earlier this week while responding to a netizen, Hamo admitted he would marry his fellow comic and the mother of his children Jemutai, saying they have come a long way.
Answering questions via his Instagram stories during a Q and A session, Hamo responded to one of his fans who inquired if he would marry Jemutai as his second wife.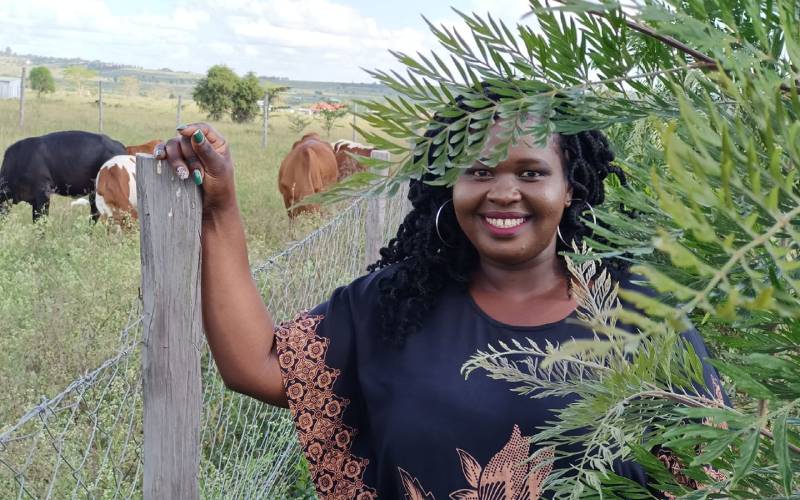 "Will you marry Jemutai as a second wife? I believe she's a beautiful and go-getter woman," read the question, to which Hamo responded, saying, "Yes… we have come a long way."
When another fan asked if they sorted things out with Jemutai following their recent social media altercations, Hamo clarified that the comedian is not just his baby mama but his wife.
"Have you sorted out your issues with your baby mama?" posed the fan.
"She is not my baby mama she's my wife, "responded Hamo.
Despite their publicized scandal, Hamo hinted it's not impossible to grow back the love, saying, "it's people who love each other that fight."
When we sought his official stand on the matter, Hamo gave us cryptic replies, suggesting that he does not want to comment on the matter but that there is light at the end of the tunnel.