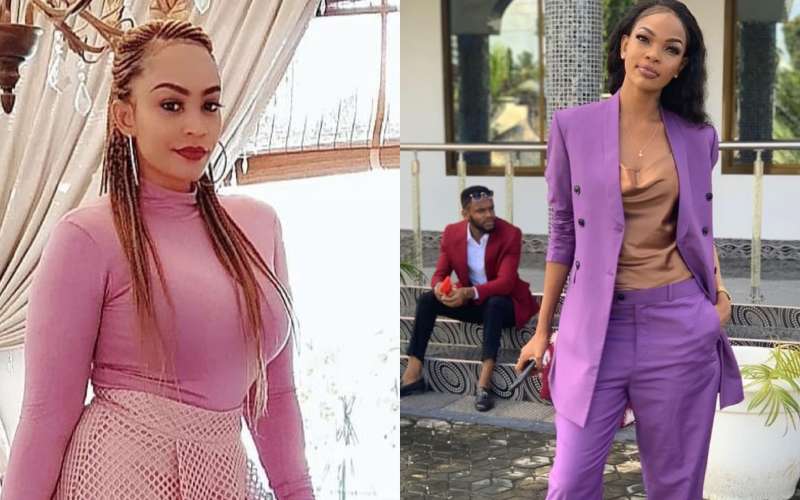 South African-based Ugandan businesswoman Zari Hassan has taken a jibe at Tanzanian actress Wema Sepetu after a fan informed her of Wema's alleged ill talk towards her.  
"Zari your dog has not gone missing like Wema's? And then, Wema spoke ill of you," wrote the fan.
In response Zari stated that she was not in a position to bad-mouth anyone since she is in prayer, marking the holy month of Ramadhan. She however offered to give Wema some food, targeting the former Miss Tanzania 2006 extreme weight loss.
"It's Ramadahan na Natoa msaada. She could use some free food, naona kabakisha kichwa tu. It's the hunger, let her eat some food she will be fine" wrote Zari.
Refusing to go down without a fight Wema responded to the mother of five stating that she was not going to argue with a grown woman for fear of being cursed adding that she keenly follows her elders' advice.
"To argue with your elders is like looking for a curse. And I have a lot of respect for my elders. I am keen and follow every advice that is given to me," said Wema.   
Beef
Zari and Wema's beef dates back to when Tanzanian superstar Diamond Platnumz broke up with Wema and hooked up with Zari.
According to Zari, Wema was being a jealous ex who kept prying into their relationship.
"Fake cars, fake houses, fake men, fake everything but they are here to judge… Y'all look like just had a fight with a tiger. We feel your pain Dee is a loving man. I know what you are missing but guess what, I got it all by myself. Sent to hell on a one way ticket buried 6ft under," wrote Zari in a previous post.
Annoyed by Zari's allegations that she was living a fake life, Wema took to her social media in a lengthy response to assure Zari that she was no longer interested in Diamond going on to warn her against mentioning her name.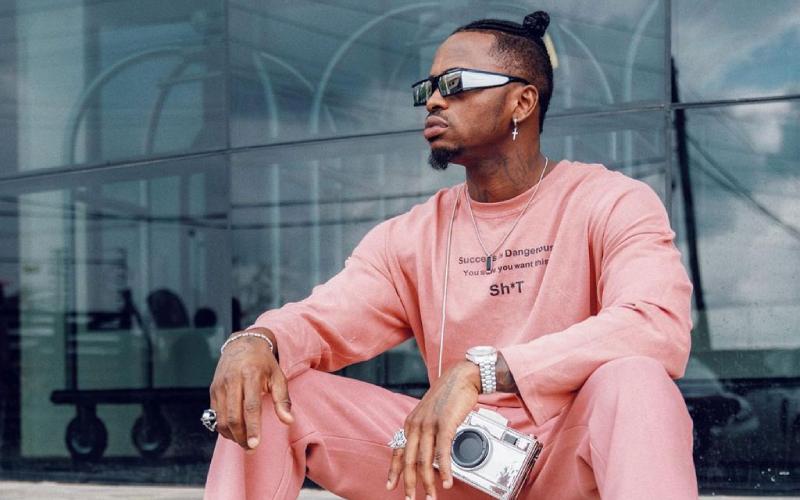 "Damn, she really got the energy.  I can't deal with such stuff. Kaka kajua kumchanganya dada. Sasa kama kachanganyikiwa si yeye. Mi ningejua kuwa kuna siku nitakuja kummiss kaka nisingemwacha. Akumbuke hilo kwanza. Halafu kingine, hivi mimi ni mwanamke pekee niliyewahi kuwa na kaka au? Maana wenzangu naona hawatajwi ni Wema tu. Kuna kitu dada anakitafuta kwangu jamani. Sasa dada kama atasoma hapa ajue this is 2016, afanye mabadiliko basi maana tokea 2014 ana mimi tu, 2015 ana mimi tu na 2016 pia! Baby hujachoka tu bado?
"Nimejibu kwa mara ya kwanza maana naona umekuwa ukinitafuta muda mrefu mno. Mi maneno kama hayo yako sijui fake nini sinaga. But just if you read this honey, please nitoe kwenye ramani yenu. I no longer live there. And kuhusu kuwa fake, mi nishakubali na fake life yangu ila ningeomba utuwekee DNA ya Baby Tee kwanza. Pumbavu!" responded Wema.
Since then Wema and Zari Hassan have not been able to put their strained past behind them and move on despite Diamond not being in a relationship with either of them.