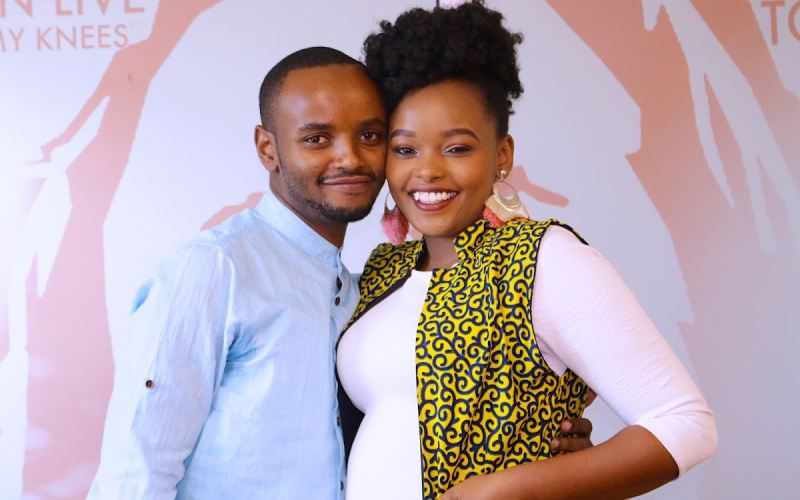 Milly WaJesus on Friday evening penned down a prayer for her husband Kabi following a rough week that saw the two trend for all the wrong reasons.
Through her socials, Milly declared her unwavering love for her husband and prayed that his faith in the Almighty grows each day.
"Lord I just want to thank You for giving me my husband and me to him. You knew what You were doing all along. I pray that my husband's faith in you increases every day.
"Always show Him the truth of your promises and love whenever he has doubt. Let Him cling to the truth of your word and your presence in His life. Amen. Love you @kabiwajesus," she wrote.
In recent days, Kabi has been an advocate for the hashtag #MarriageWorks as the couple wade off the hostility they have been subjected to.
This came about after Kabi confirmed that he is the biological father of baby Abby after a paternity test.
Through a statement on his Instagram, Kabi stated that he sired baby Abby in 2013 before he was born again and married to Milly WaJesus.
"I wish to confirm that yesterday paternity results were issued that confirmed that I am the biological father of the child. The results confirm that, in 2013 (which was before I got born again and married), I sired Abby," read the statement in part. 
Following the paternity test, Kabi stated that he would reach out to Abby's mother to discuss her welfare and future plans.
Kabi also apologized for publicly denying Abby in the past when photos of him with the baby went viral. Netizens alleged that the baby was his due to their striking resemblance.
"I know this news comes as a shock to many of you who follow and watch us. I also know that my public comments about this matter gave a false impression which I deeply regret," Kabi added.