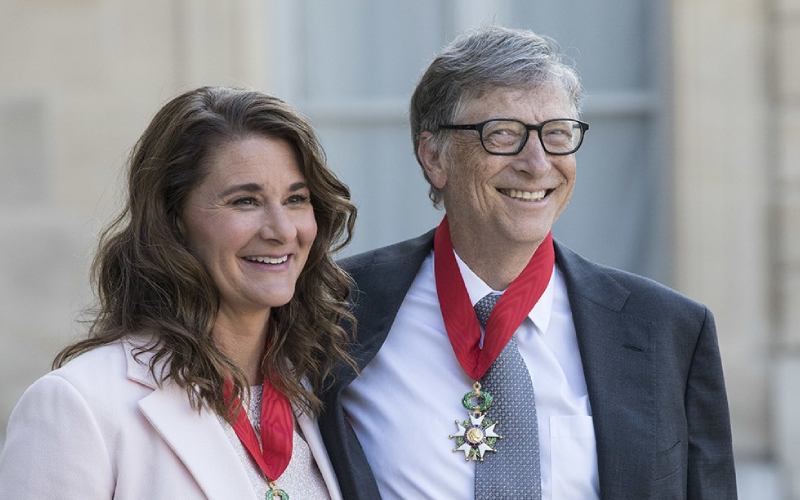 For the longest time, Bill and Melinda Gates were known as one of the world's most powerful couples. Sadly, the two announced the end of their marriage after 27 years in a touching statement posted on Twitter on Monday.
"After a great deal of thought and a lot of work on our relationship, we have made the decision to end our marriage. Over the last 27 years, we have raised three incredible children and built a foundation that works all over the world to enable all people to lead healthy, productive lives," read the statement if part.
Despite their marriage being officially over, there's much about their relationship that is unknown by many. In 2019, Bill Gates opened up about his life, including his relationship with Melinda in the Netflix docuseries 'Inside Bill's Brain'.
How it all started
The couple met in 1987 after Melinda was hired as a product manager at Microsoft, her first job after graduating from Duke University.
Three weeks after joining Microsoft, Melinda travelled to New York where she met Bill for the first time and sat next to each other at a business dinner.
Soon after dinner, Bill asked Melinda to go dancing with him alongside other friends, but she refused as she had other plans.
"I had only been working at the company for a very short time. I come to this trade show dinner that's just Microsoft people in the hotel. I come in late because I am coming across town from different meetings and there are two chairs open. So I sit down in the second to last chair, Bill comes and sits on the last chair.
"He was funny and very high energy and at the end of the evening he said, "A bunch of us are going out dancing…why don't you come tonight?" And I said, "Well, I actually have plans later tonight," narrated Melinda.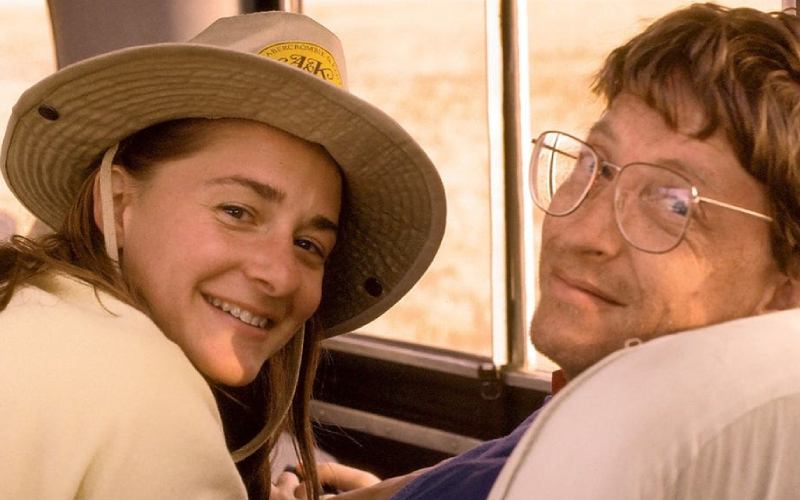 First date
A few months later, the two bumped into each other at the Microsoft car park, where Bill asked Melinda out on a date.
"Months later we happened to be parked near each other, and as I was coming out of the building, Bill was coming out to get in his car, so we stopped at the parking lot and struck up a conversation for a while.
"Bill said to me, "Would you go out with me two weeks from Friday night and I was like "Two weeks from Friday night!" I said that is not spontaneous enough for me. Call me two days before or something," recalled Melinda.
However, Gates was not one to easily give up. Soon after their conversation at the car park, Melinda said, "he called me an hour later at my apartment and asked, "Is this spontaneous enough for you? I thought I would go out with him once or maybe twice, but he really surprised me."
Melinda finally agreed, and they went on their first date, where they immediately hit it off.
"On the first date we talked for hours and hours, and although everyone else saw a shell…inside was this very tender warmhearted person and a very curious person," said Melinda.
During the initial stages of dating, Bill said he thought their relationship as casual as Melinda had 'other boyfriends', while he was busy with Microsoft.
"When we first met she had other boyfriends and I had Microsoft and we were like, "We are not really serious about each other, are we? We are not going to demand each other's time," said Bill.
In her response, Melinda said, "I was new to Microsoft. There were a lot of men there, and you know…you are still looking around…you are still figuring it out."
The three magical words
It took the couple a year into courting to utter the three magical words.
Bill said, "After about a year of that (dating) to our surprise we said...I love you, and she said she loves me, and we were like, now what is going to happen?"
The couple soon realized they had to either get married or go separate ways.
"You know, we cared a lot for each other, and there were only two possibilities: either, we were going to break up or we were going to get married," said Bill.
The whiteboard
Despite his love for Melinda, Gates was unsure if he was ready to commit to her fully. In the docuseries, Melinda said, "He had to make a decision," adding that he "wanted to be married, but he didn't know whether he could actually commit to it and have Microsoft."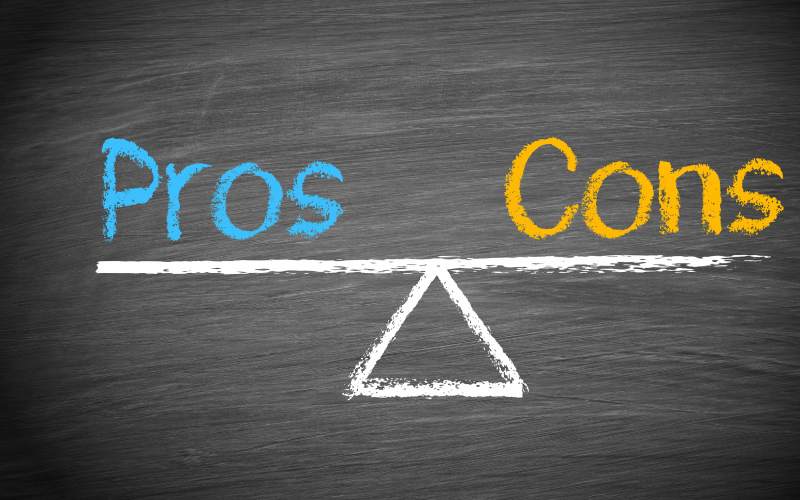 To help himself figure things out, Bill resorted to making pros and cons list regarding marriage. One day Melinda walked in on Bill making the list on a whiteboard.
 "If it wasn't going to work with him, I would have moved on. I knew I would move on. He had to make a decision, and one day I walked into his bedroom, and his whiteboard had the pros and cons of getting married," said Melinda while bursting into laughter in the docuseries.
In his defense, Bill said, "I took the idea of marriage very seriously. So that commitment I really hesitated to make."
Well, it looks like the good outweighed the cons. Seven years into their relationship, Bill proposed to Melinda, and they secretly got married on January 1, 1994, on the Island of Lanai, Hawaii. Bill was 38, and Melinda 29 at the time of their wedding.
According to Bill's friend Mike Slade, Gates never complained about Melinda throughout their marriage.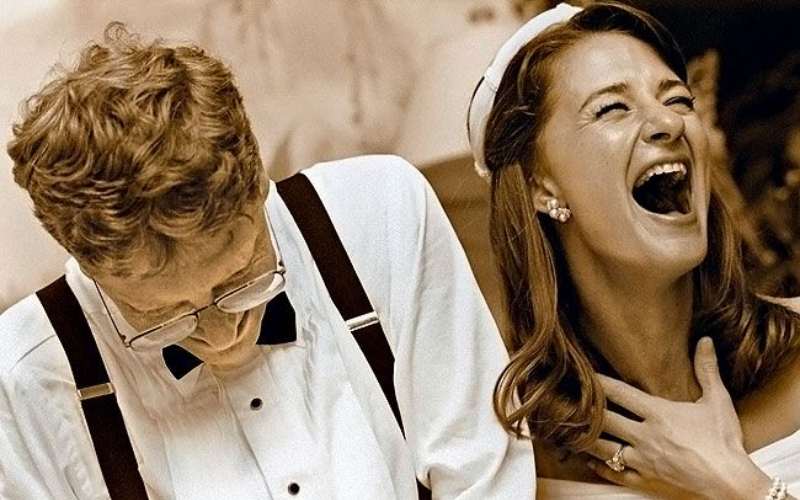 "Bill always appreciated Melinda and I never heard him complain about her. I've never heard him complain about her. He is the only person I know who I've never heard complain about his wife, "said Slade.
In the years that followed, Bill and Melinda raised three children together– Jennifer, 25, Rory, 22, and Phoebe, 19.
In 2000, they launched the Bill & Melinda Gates Foundation, which works on global health and development issues like eradicating polio, improving sanitation systems in impoverished countries, and developing clean, affordable energy.