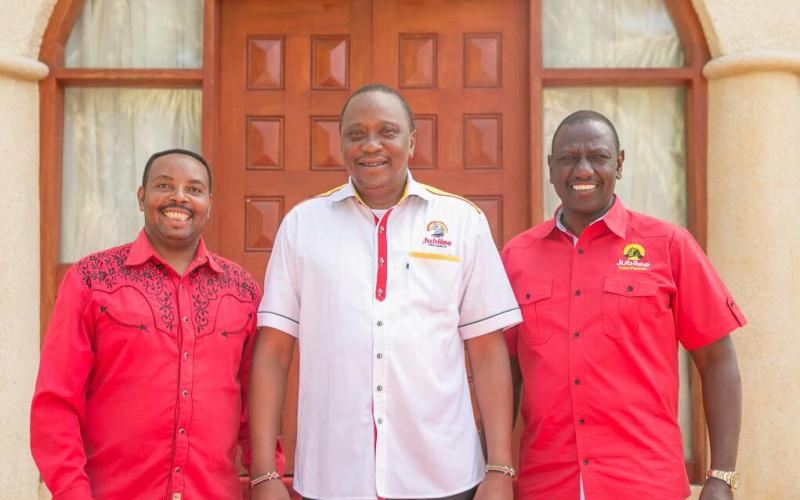 Gospel singer Ben Githae has said that Kenyans will appreciate President Uhuru Kenyatta once he completes his term. Speaking during an interview on a local radio station, the Tano Tena singer stated that Kenyans often complain about everything and at times you can only be missed long after you are gone.
"Kenya is not in such a bad place as before. Yes, there are some not-so-good things that have happened but we cannot overlook the positives.
"More often than not, people appreciate you long after you are gone. Uhuru will be praised once he leaves office. As Kenyans, we are used to complaining about anything and everything," he said.
Speaking on his song Tano Tena that was a hit when Uhuru went for a second term, Githae noted that the song propelled him to new heights as it was on everyone's lips.
The song was played at virtually every Jubilee rally. Through the lyrics, Githae urged Kenyans to reelect President Uhuru Kenyatta's government with his deputy, William Ruto.
When the election was annulled by the Supreme Court, Githae was back at it, with "Wembe ni ule ule". In the song, he derided the Judiciary for nullifying the election and urged voters to go back to the polls and vote in the president and his deputy.
He added that he has been behind Uhuru and DP Ruto since 2011 as he rallied the country to unite in prayer as the two faced trials at the Hague.
In recent weeks, Githae has come under harsh criticism due to the tough economic times faced by the country and many have used his songs as some sort of mockery due to the current mess.
Kenya's leadership has been put under the microscope and the recent containment measures to curb the spread of Covid-19 have not been received particularly well.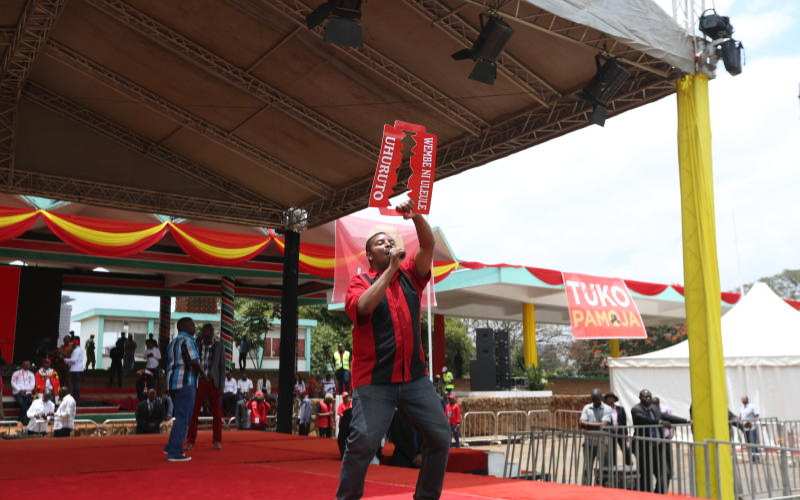 The closure of bars and other entertainment joints in Nairobi, Kiambu, Machakos, Kajiado and Nakuru, which were considered high-risk zones, has led to loss of jobs and many have urged the President to reopen the country to ease the strain.
Last week, comedian and radio personality Jalang'o advised those in the entertainment industry to get out of their comfort zones and find ways of making ends meet away from Nairobi.
Jalang'o urged creatives to leave Nairobi for other towns where entertainment spots are still open to ensure they do not go to bed hungry.
He further advised them to get the Covid-19 jab and apply for passes to be allowed to move around.
"Dear art industry if you fully depend on art or performance to eat please plan and leave Nairobi now! Go get the jab, apply for the pass and just go! 29th May is far and we are not sure if they will open...just go utakufa hapa Nairobi!! We have places opened and operating in Mombasa, Kisumu, Kisii, Kericho, Malindi, wherever...Just plan and go! They need your talent!" he wrote.