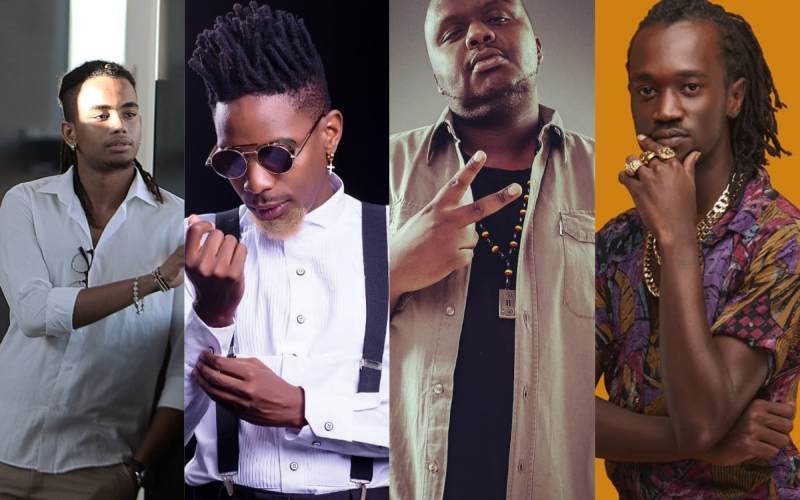 Word on the streets is that a "bad boy" is usually that overly-confident, popular man who is sort of rebellious, breaks rules, and has more of a "gangsta" image. Pumped up with bloated egos, they speak their minds and don't give a care what anyone thinks of them, or the image they project. In many cases, selling false bravado well can get you labeled a "bad boy". Well, in the industry alone, we have a couple of such artistes that break the norm and have cut an image of themselves that perfectly fits the above description.

Eric Omondi – Nobody saw this coming. From the shy, shaggy, skinny comic on Churchill Live show to the host, producer and director of a reality and relationship dating show, dubbed Wife Material, Eric's body count consists of a star-studded name list with holders within the industry. They include former TV anchors Jacquie Maribe, musicians and socialites. Since he prides himself as the President of African comedy, we'd never know how far his elusive persona has treaded.

Mejja – Tall with a larger-than-life figure (literally), coupled with witty and raunchy lyrics, it is without a doubt, Mejja is a chic magnet. After a much publicized relationship, he broke up with his girlfriend recently, the one he dated after parting ways with his wife. The genge artiste is hardly emotional about leaving his lass, just as he doesn't care about dropping his musical ensemble, the Kansol. On to the next one.

Ezra FBI – Polite, cool, calm and collected. That's what we thought he was until he fell out with his long-term fiancée Isha Raffi. Things seemed all rosy until she spilled the beans in a nasty and publicised break-up that went viral online, only to go back weeks later with a well-scripted apology. It really isn't easy to dump a bad boy with whom you have matching outfits together, or is it?

Holy Dave – Well educated, raps, cooks and has appealing looks. Just the correct recipe a man needs to attract the opposite sex. Sensing the harm he could create, he has come up with a sociable phrase "she's just a pal" to cushion any attack launched towards him by would-be critics. Holy Dave has a lot of pals. A LOT!

Samidoh – His life is like a book. His climb to fame shocked many who didn't know how he claimed the title of a Kikuyu maestro artiste at such a young age, his career as a serviceman notwithstanding. But his private life has since become the biggest tabloid sensation after his entanglement with city politician Karen Nyamu was exposed. And sure there was that heartfelt apology that had many giving the Mumbi hitmaker a nod, but after his recent head games with Karen, it doesn't seem like he'll be digging himself out of that hole anytime soon.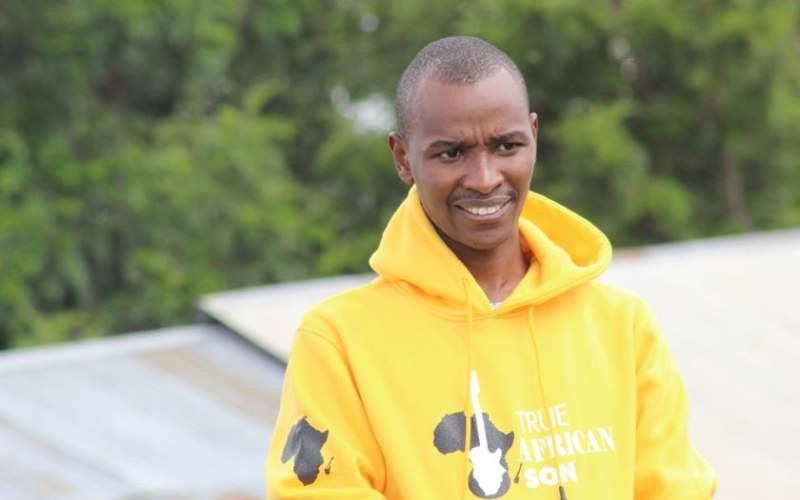 Trio Mio – Kenyans' hottest high school heartthrob. Without a doubt, he must have achieved so much at his age to be the envy of many. Few artistes have had their music played on mainstream radio and get millions of hits at his age. You can only imagine about the interschool funkies and going by his lyrics, swag and fame, his school status goes to the rafters automatically. He is the dopest kid in school who is loved by many, especially girls. He is arguably the Kenya's Justin Bieber.

Kahu$h – His father is among the top five most visible Cabinet Secretaries, appearing on national television daily to give updates about the Covid-19 pandemic. Meanwhile, at the height of the virus, Kahu$h's debut single 'Mi Siwezi' was trending, garnering more than 2 million views. His song was in every girl's lips and they did not hesitate to pour their undying admiration of him in the comments section, a sneak peak of just what could be going down in the DM. His lyrics go like "vile shawty ako box, they telling me to stop….mi siwezi."

Willy Paul – Exit Ringtone, the real bad boy of gospel showbiz is Willy Paul. We aren't even sure if he belongs to that industry anymore, but what we know is that he is a chic-magnet. He has baby mamas and doesn't hold back from calling out his detractors. The only thing missing from his profile would possibly be a sex tape. The closest he's gotten to that was his leaked phone call, where he was asking a lady to go to his house or forever bail out on him. It was nasty, to say the least. Nonetheless, the ladies still follow him wherever he goes.

Benzema – He is the self-proclaimed 'Van Dame wa Porn'. His lyrics are raunchy and his persona equally matching the description. His feel-good song Foto Moto, featuring bad girl Noti Flow, has a feel-good attitude and has already hit the 3 million mark. In his lyrics, he says what he'd love to do to the opposite sex. Shortly after the video hit the socials, Kenyan rapper and Nairobi Diaries reality actress Noti Flow explained why she did not have a sexual affair with the Gengetone bad boy, terming him a "fisi". Like a magnet, he keeps the girls coming. Prior to his newfound fame and stardom, he dated Tracy Wanjiru. The ladies love him.

Barak Jacuzzi – The king of good vibes and party music, Barak Jacuzzi always has a trick under his sleeves, and knows how to tune the fine mamas around. All hell broke loose when a chic, only known as Kairetu, turned deranged, accusing the rapper turned media personality of impregnating her three times. "Why is he acting like he doesn't know me?" she posed. All the while Barak Jacuzzi sat there speechless while smoking his shisha bong. Pretty sad, but that's what bad boys do.

Shaq The Yungin - The youngest sponsor in town is what they love to call this Shaffie Weru. A graduate from the Shaffie School of Dunda, Shaq is constantly flocked by the pick of the litter mamis, all seeking his attention. Since his USIU days, Shaq has always been that enticing dude that's sensitive to women's feelings and has a sixth sense on how to appease the opposite sex effortlessly. In fact, a close look at his cliques will give you a window into the biggest youngest playas Nairobi has to offer - the Sean Preezy's, Sean Andrew's and many more.

Sean Andrew — The 27-year-old Drew had been keeping a low profile, until his Tinder profile was exposed some time last year. Although hard to believe, this young lad could have any woman he pleased on his roster, but decided to chill with content creator Shelly Sophisticated. Multiple women have come out in adoration for Drew, one of the most popular men in Kenya.

KRG Don — Entrap-prenuer, dancehall maestro, and a buzzing online personality, KRG Don is the chairman of this club without a doubt. With four children and three baby mamas, this is the typical bachelor that will never be tied down. His high-rolling lifestyle consists of high-end living, chopper trips, exotic car driving, and much of the silver spoon lifestyle every woman would die for.

Joe Muchiri — The life of the party and ultimate night-rover, Joe is a popular catch among the ladies. He is a socialite with a reputation of bagging mamis left-right and centre and hates commitment. The one time he tried that, he left Christine Ekuam pregnant and decided to co-parent with her instead of cuffing her. Will Joe ever seize his ways or will he keep 'exploring goods' of Nairobi? Who knows?