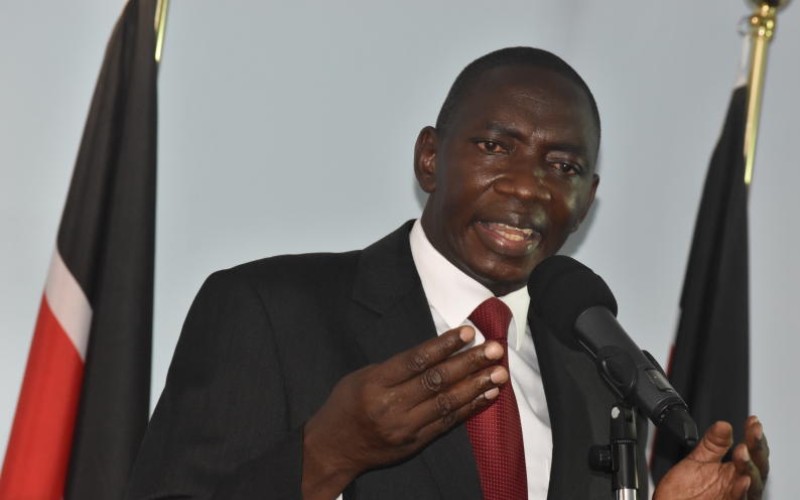 Government Spokesperson Cyrus Oguna on Saturday said the implementation of the President's directive on cessation of movement in and out of Nairobi, Nakuru, Kajiado, Kiambu and Machakos will take effect on Sunday, March 28, 2021, at 8pm.
Oguna noted that he is aware that some Kenyans had travelled and might be inconvenienced if the directive is implemented today. This means that those who will find themselves in the zoned area of the five counties will not be allowed to leave by 8pm on Sunday.
Those who wish to travel out of the zone should do so between now and 8pm on Sunday. The transition period will allow Kenyans who were in different parts of the country to settle.
As for students who are sitting for their national exams, Oguna noted that they will be facilitated to get home safely once they are done.
Passes
Individuals who are holders of curfew passes will continue to use the old passes until new ones are issued by Tuesday next week. The procedure of application for new passes remain the same. This applies to healthcare workers, and Journalists, among others.
Work shifts
Enterprises whose workforce is deployed in double shifts (day and night) such as factories and construction are not affected by the new measures. Operations of such companies will continue uninterrupted.
Flights
All domestic flights in and out of the Zoned area will be suspended from 29th March 2021 mid-day. International flights are however exempt from this, but international travellers must observe all COVID-19 protocols, which include possessing a COVID-19 negative certificate obtained within 96 hours before travel. Tourists who are coming to Kenya or had booked to travel to Kenya are urged not to cancel their bookings.