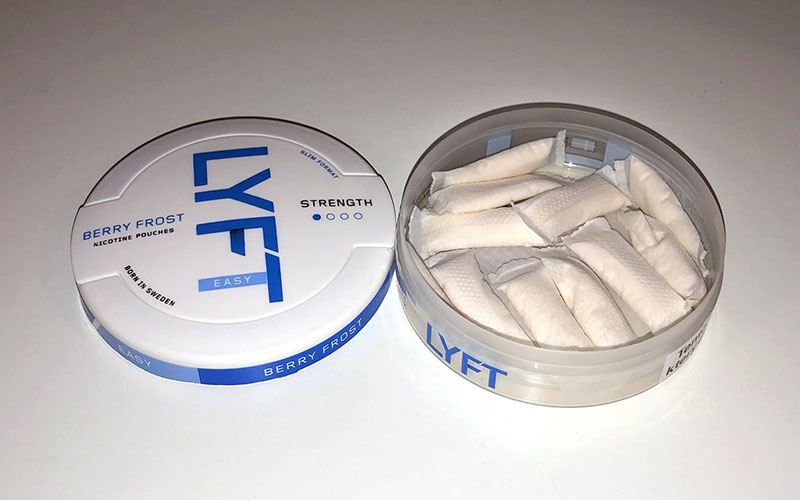 British American Tobacco (BAT) has been dealt a blow after Health Cabinet Secretary Mutahi Kagwe declared that the licencing of their Lyft nicotine pouches contravened the law. In a directive to the Pharmacy and Poisons Board, CS Kagwe called for the deregistration of the nicotines pouches while demanding an explanation of how the products were licenced.
READ ALSO: Nairobi drug dealers employ street kids to sell guns, heroin
"The manner in which the product is sold to the public does not meet the provisions of Section 23 of CAP 244 as required…In view of the above, therefore, you are required to furnish the ministry with a comprehensive report on the criteria used and circumstances leading to the registration and licencing of the product under the Pharmacy and Poisons Act," said Kagwe.
What are they?
Marketed as a safer option to those addicted to smoking, the pouch is placed between the gums and lips for a while. Nicotine pouches are made to give the same feel as after smoking a cigarette but without the tobacco. Lyft is easily accessible as it's sold in local shops and supermarkets for around Sh20. The nicotine pouch was introduced into the Kenyan market in July 2019 by BAT who later announced plans to build a multibillion factory in Nairobi to produce the pouches.
Since its introduction in Kenya, Lyft has met resistance from parents and anti-tobacco groups claiming it's being abused by schoolgoing children and causing addiction among the youth. National Parents Association Chairman Nicholas Maiyo called for tests to be conducted on the product saying "Currently, there are no restrictions on age. We demand that the government conducts tests on this drug."
READ ALSO: 10 celebrities whose careers were destroyed through drug abuse
"A product that is highly addictive, which poses health risks, should not be sold freely. We want the nicotine product heavily taxed and regulated, just as we handle other tobacco products," said Kenya Tobacco Control Alliance (Ketca) chair Joel Gitali.
Reactions to CS Kagwe's announcement
Matumbo, njahi & lyft should be abolished ASAP ???? — ???????????????? ???????????????????????????????????? ???????? (@miss_nyaruai) October 7, 2020
Lyft is terrible banaaa

Kwanza that yellow one. Gai my gosh ???????? — ???????????????? ???????????????????????????????????? ???????? (@miss_nyaruai) October 7, 2020
GoK licensed LYFT and even allowed BAT to set up a factory.
Now the same GoK is declaring the product illegal. pic.twitter.com/G3v6fQ9n9n — Oliver Mathenge (@OliverMathenge) October 7, 2020
Lyft is actually trash you guys. They just want the best for you ???? — Wa'sugar ???? (@wacuka_) October 7, 2020
If they ban Lyft just like Sheesha people will start importing it because there's already a big market for it — Droid (@droid254) October 7, 2020
Just like shisha before it, Health CS Mutahi Kagwe declares importation of "LYFT" nicotine pouches as illegal. I hope it is as successful as the ban on shisha. You see No one in Kenya uses shisha anymore. pic.twitter.com/IQFJE4MZg2 — Ahmed Mohamed ((ASMALi)) (@Asmali77) October 7, 2020